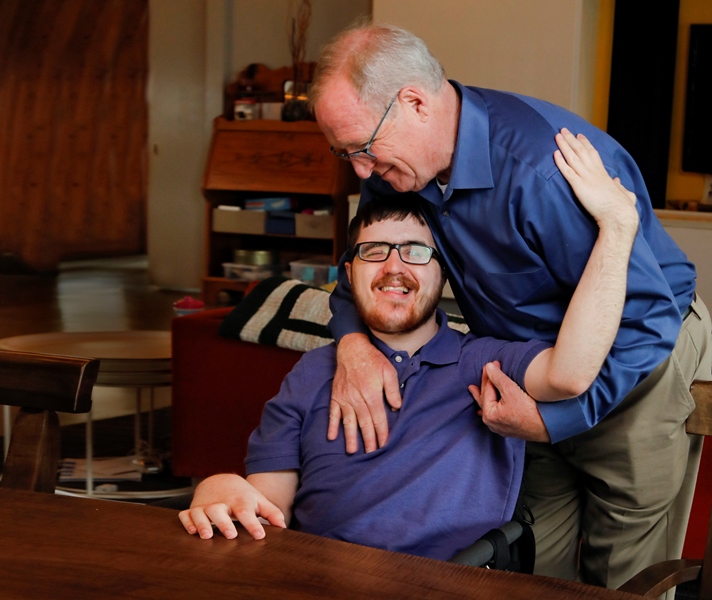 Ten years ago this summer, a truck hit the car that Matthew Slattery, then 12, and his brother were riding in.
Matthew's mother, who was driving the car, died in the crash, and Matthew experienced a severe traumatic brain injury.
Matthew underwent brain surgery and spent 30 days in a hospital in Ohio, where the crash happened. His initial prognosis was grim, but his father, Ed Slattery, refused to give up on him. He held out hope that his son would recover.
After Matthew stabilized, he went to Johns Hopkins, then to Kennedy Krieger Institute's inpatient rehabilitation hospital. He followed that with eight months at the Institute's Specialized Transition Program (STP), a neurorehabilitation day hospital, where he spent several hours a day in intensive rehabilitation therapy. His progress was slow but steady. "When he started at STP, he could move his left finger, but that was it," says Ed, who quit his job to look after his sons. "He was tube-fed, and on a ventilator at night."
Little by little, Matthew regained the ability to breathe, talk and move his body. "When you watch a child who's 12 and used to be able to do everything, but now can't do anything, it's not easy," Ed says. "But then you watch the therapies he does, and you have hope."
"I give to Kennedy Krieger because its therapists are responsible for Matthew being where he is today."
 –Ed Slattery
Ed remembers the day he saw a muscle twitch in Matthew's foot. "He didn't pick his foot up; it was just a twitch. But that was huge."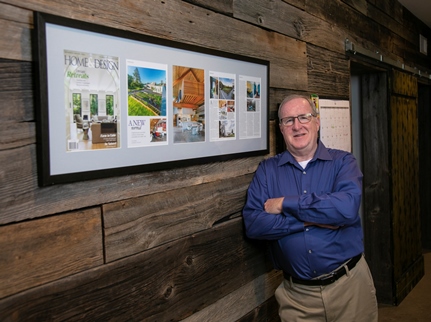 Today, Matthew operates a motorized wheelchair for mobility, and he and Ed often go on tandem bicycle rides—together, they'll bike for 20 or more miles at a time. "Matthew's at the gym three days a week, yoga twice a week, and takes art classes," Ed says. "He's funny, a little sarcastic, and mostly happy. We have a very loving, funny relationship."
A few years ago, Ed set up the Slattery Family Fund to help other families cover the cost of therapy at STP. "I want to help other kids achieve what Matthew achieved," he says. "I don't want my name on a building. I want to help children directly."
Ed recently collaborated with journalist Brian Kuebler on a book, "The Long Blink," about Matthew's recovery, which Ed credits to Matthew's therapists at Kennedy Krieger. "To me, the therapists are key. Once Matthew was medically stable, it was all about therapy, and that's why I give to STP."
Learn more about giving to Kennedy Krieger through a donor-advised fund.
 
Bottom photo: Ed commissioned Alter Urban Architecture and Core Studio to design the home in which he and Matthew live, and its surrounding landscape, to be fully accessible to Matthew.