Meet 8-year-old Hudson, who started coming to our Specialized Transition Program (STP) after having a stroke in late 2019.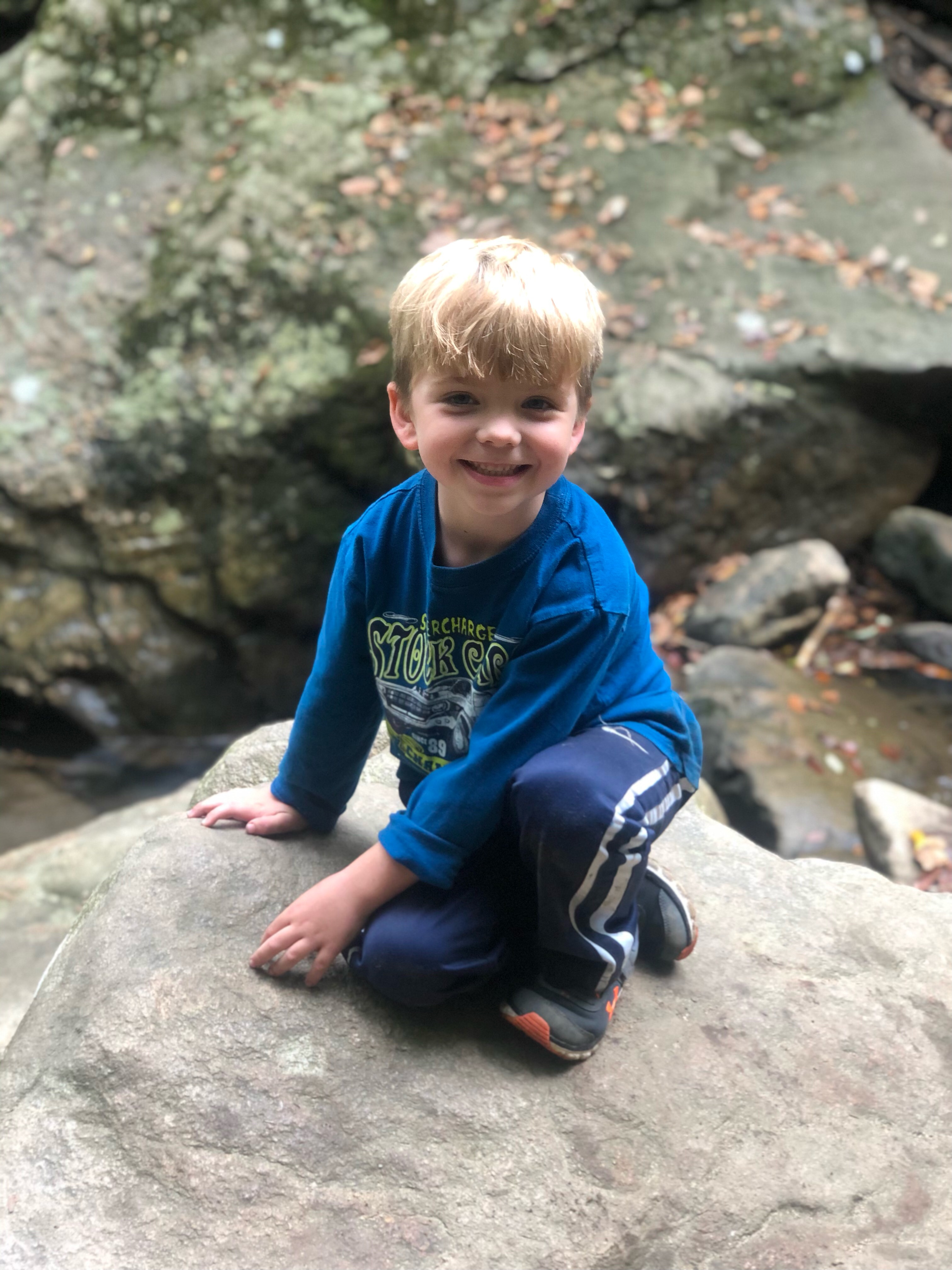 The stroke impacted Hudson's speech and weakened his arms and legs, making it difficult for him to move them. STP helps patients who don't require hospitalization, but still require intensive therapy before transitioning back into their home, community, and school life. Hudson's family wanted him to obtain a sense of normalcy and be able to keep up with other children his age.
Hudson made significant process in STP, completing speech, physical, and occupational therapies for multiple hours a day, multiple days a week. Hudson also received treatment at our Constraint-Induced Movement Therapy Program, which helped him gain confidence in his athletic ability. While such intensive therapy can be taxing on young patients, Hudson maintained a positive spirit.
"I'm amazed by how strong he is," his mom Heather says. "He's truly remarkable. He's been through so much, but he always has a great attitude."
Heather attended many of Hudson's therapy appointments and his therapists taught her different techniques and exercises to practice at home. Heather attributes Hudson's progress to this.
"Kennedy Krieger is a special place and the therapists are not like any others," Heather says.
Today, Hudson is certainly keeping up with his peers and continuing to achieve his goals. He enjoys playing soccer (and recently scored his first goal!), riding his dirt bike, and playing golf. Heather looks forward to him achieving his maximum potential in all the sports he plays and says she and Hudson look forward to his future.