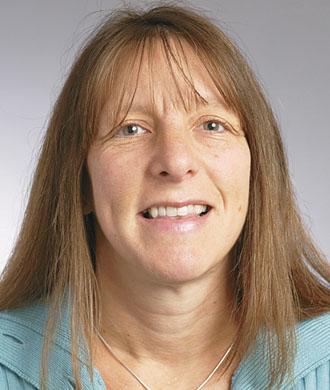 Director, Neurobehavioral Outpatient Services
Kennedy Krieger Institute
707 N. Broadway
Baltimore, MD 21205
United States
About
Dr. Patricia Kurtz is the director of neurobehavioral outpatient services in Kennedy Krieger Institute's Department of Behavioral Psychology. She is also an associate professor in the Department of Psychiatry and Behavioral Sciences at the Johns Hopkins University School of Medicine.
Education
Dr. Kurtz received her doctoral degree in psychology from the Claremont Graduate School in 1991. She completed a post-doctoral fellowship in behavioral psychology and pediatrics at Kennedy Krieger Institute and the Johns Hopkins University School of Medicine. In additional to her current appointments at Kennedy Krieger and Johns Hopkins, Dr. Kurtz has an adjunct appointment in psychology at the University of Maryland, Baltimore County. Dr. Kurtz is a licensed psychologist in the state of Maryland. She is a member of the Association for Behavior Analysis and the Maryland Association for Behavior Analysis.
Research
Dr. Kurtz's research has focused on the assessment and treatment of self-injurious behavior, aggression and other severe behavior problems exhibited by individuals with developmental disabilities. This includes the development of intensive behavioral treatment approaches for problem behavior, as well as evaluation of generalization of treatment effects and long-term outcome following inpatient or outpatient treatment.
Dr. Kurtz's primary research interest is the emergence of self-injurious behavior in infants and children. Current studies focus on identification of risk factors associated with the onset and persistence of self-injurious behavior in young children, provision of early behavioral treatment for self-injury, development of early intervention and prevention models for severe behavior disorders and development of education and training programs for parents and professionals.
Related Links
Elsevier Fingerprint Engine Profile for Patricia Kurtz
Research Publications
Kurtz PF, Chin MD, Robinson AN, O'Connor JT, Hagopian LP (2015). Functional analysis and treatment of problem behavior exhibited by children with fragile X syndrome. Res Dev Disabil. 43-44, 150-66.
Rooker GW, Jessel J, Kurtz PF, Hagopian LP (2013). Functional communication training with and without alternative reinforcement and punishment: an analysis of 58 applications. J Appl Behav Anal. 46(4), 708-22.
Kurtz PF, Fodstad JC, Huete JM, Hagopian LP (2013). Caregiver- and staff-conducted functional analysis outcomes: a summary of 52 cases. J Appl Behav Anal. 46(4), 738-49.
Schmidt JD, Huete JM, Fodstad JC, Chin MD, Kurtz PF (2013). An evaluation of the Aberrant Behavior Checklist for children under age 5. Res Dev Disabil. 34(4), 1190-7.
Kurtz PF, Chin MD, Huete JM, Cataldo MF (2012). Identification of Emerging Self-Injurious Behavior in Young Children: A Preliminary Study. J Ment Health Res Intellect Disabil. 5(3-4), 260-285.
Kurtz PF, Boelter EW, Jarmolowicz DP, Chin MD, Hagopian LP (2011). An analysis of functional communication training as an empirically supported treatment for problem behavior displayed by individuals with intellectual disabilities. Res Dev Disabil. 32(6), 2935-42.
Huete JM, Kurtz PF (2010). Therapist effects on functional analysis outcomes with young children. Res Dev Disabil. 31(3), 804-10.
Kurtz PF, Chin MD, Rush KS, Dixon DR (2008). Treatment of challenging behavior exhibited by children with prenatal drug exposure. Res Dev Disabil. 29(6), 582-94.
Dixon DR, Kurtz PF, Chin MD (2008). A systematic review of challenging behaviors in children exposed prenatally to substances of abuse. Res Dev Disabil. 29(6), 483-502.