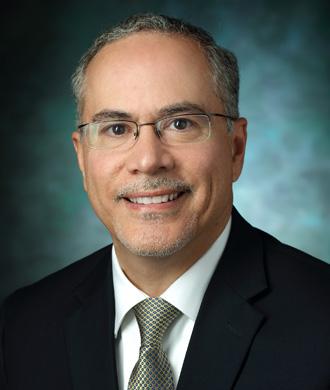 Director of the Neurobehavioral Unit, Department of Behavioral Psychology
Kennedy Krieger Institute
707 N. Broadway
Baltimore, MD 21205
United States
About
Dr. Louis Hagopian is a research scientist and Program Director of the Neurobehavioral Programs. This includes the Neurobehavioral Unit, which provides intensive inpatient treatment for individuals with intellectual disabilities, who exhibit self-injury, aggression, and other problem behavior. He is a professor in in the Division of Behavioral Biology in the Department of Psychiatry and Behavioral Sciences at The Johns Hopkins University School of Medicine. Dr. Hagopian is a board-certified Behavior Analyst.
Education
Dr. Hagopian received his PhD in Clinical Psychology from Virginia Polytechnic Institute and State University; and was a National Institutes of Health Fellow. He completed a pre-doctoral internship at the Kennedy Krieger Institute, and in the Department of Pediatrics at Johns Hopkins University School of Medicine.
Research
Dr. Hagopian's clinical and translational research has focused on understanding and treating problems related to behavioral dysfunction in IDD. The National Institutes of Health has funded his research continuously since 2004. This research crosses disciplines and seeks to understand the interaction of biological and environmental factors related to behavioral dysfunction in IDD. This includes research grants on behavioral deficits in autism, neuroimaging research the reward system in autism, evaluation of generalization of behavioral treatments, identification of subtypes of automatically maintained self-injury, and currently, a clinical trial for treatment-resistant variants of self-injury. Dr. Hagopian has published his research in over 30 different peer-reviewed behavioral and medical journals.
Related Links
Elsevier Fingerprint Engine Profile for Louis Hagopian