Our interdisciplinary team works closely with our patients and their family members to develop a treatment plan that meets the individual needs of each patient.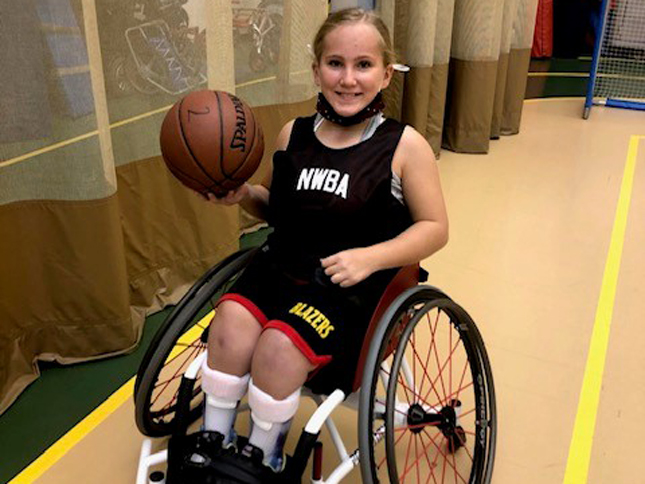 Physical and occupational therapists help patients maximize mobility and functioning for increased independence. Medical and rehabilitative interventions include:
Adaptive sports and recreation
Aquatic therapy
Assistive technology
Bracing and casting
Feeding and nutrition
Neuroimaging
Neurosurgical procedures and care
Occupational therapy
Orthopedic care
Orthotics
Physical therapy
Recreational therapy
Seating evaluations
Social work evaluations
We offer a variety of programs and services created to assist individuals with spina bifida and related conditions in leading fulfilling lives. The programs and services offered through the center include:
Prenatal Consults
In our prenatal consults, parents will have the opportunity to meet with members of our spina bifida team, which may include a pediatric physical medicine and rehabilitation doctor, a neuropsychologist, a social worker and a nurse. During the visit, our team will talk about what our clinic offers to support individuals with spina bifida. While each person is different, we can provide information to families based on our experience following children and adults with spina bifida throughout their lives, as well as research and best practice recommendations.
Infants Clinic
Closely monitoring a child's development from all perspectives is particularly important in the child's first year. Our Infants Clinic team includes a pediatric physical medicine and rehabilitation doctor, a social worker and a neuropsychologist. We also work closely with local Infants and Toddlers Programs to monitor our patients' gross and fine motor and speech development. Collaborative Management At each clinic visit, our team routinely monitors patients for any developmental issues or complications that may require further studies or procedures. We make sure all needs are met through direct collaboration with our surgical partners.
Orthopedic Surgery
Orthopedic surgical interventions vary depending on the degree of impairment and the potential for functional improvement. Our orthopedic experts combine operative care with intensive postoperative physical and occupational therapy to maximize surgical outcomes and rehabilitation benefits. Some of the most common procedures include:
Clubfoot repair
Spinal surgery for scoliosis
Hip reconstructive surgery
Hip dislocation surgery
Surgical release of contracted muscles and tendons
Neurosurgery
Under the direction and expertise of Johns Hopkins neurosurgeons, we offer a variety of neurosurgical interventions to aid in the management of spina bifida and other spinal cord deformities. These neurosurgical procedures include:
Hydrocephalus management with shunt placement or revision
Tethered cord evaluation and management
Fetal closure surgery performed before birth—typically between 19 and 26 weeks of pregnancy
Urology
Urologic oversight is essential for management of neurogenic bladder and prevention of kidney and bladder injury. Some of the most common approaches to determining and treating urologic conditions include:
Kidney and bladder ultrasounds
Urodynamic studies, including the evaluation of sphincter-bladder coordination and bladder pressure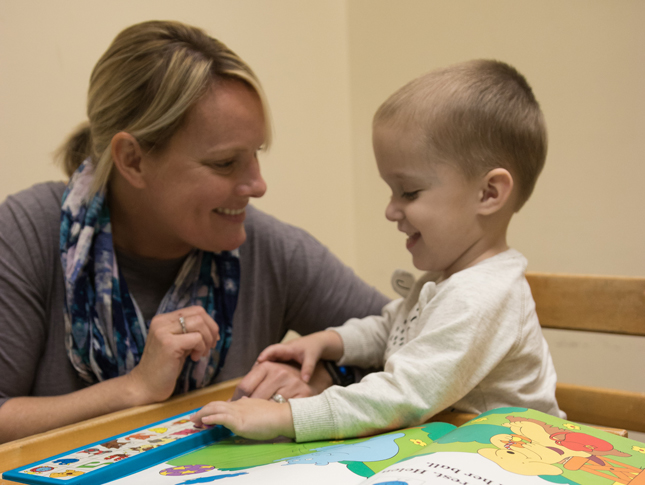 Multidisciplinary Spina Bifida Clinic (MDSBC)
Meets the second, fourth and fifth Fridays of the month. Includes specialists in pediatrics, urology, orthopedics, physical therapy, occupational therapy, neuropsychology, social work and nursing. Routine kidney and bladder ultrasounds are also arranged as part of this clinical program. We recommend that all individuals with spina bifida and related conditions follow-up in MDSBC in order to monitor longitudinally for problems and to prevent secondary conditions. For individuals over one year of age, routine multidisciplinary follow-up is recommended every six months. For infants younger than one, follow-up is recommended every three months. More frequent follow-up is also indicated for those individuals with active problems, or those who need extensive training to learn a new skill such as bowel or bladder continence training.
General Spina Bifida Care
Dr. Sarah Korth and team members have office hours outside of MDSBC to provide general medical consultation for individuals with spina bifida or related conditions. New patients to the Spina Bifida Center are evaluated first by these providers before being referred to MDSBC.
Continence Management
The Keelty Center staff have developed expertise in managing incontinence due to a wide variety of conditions. Evaluation and management of urinary and bowel incontinence is offered through this clinic. We are developing an interdisciplinary approach that includes nursing, behavioral psychology and occupational therapy. Continence Clinic appointments are usually available the first and third Fridays of the month.
Wound Care
We offer medical consultation regarding management of chronic wounds and decubitus ulcers for individuals with spina bifida and related conditions, as well as for any child with a chronic wound.