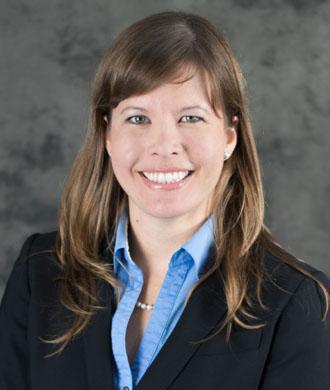 Physician, Rehabilitation Clinic
Education
Dr. Korth earned her Bachelors degree at the University of Michigan where she gained a love for rehabilitation while working in pediatric and adult physical therapy clinics. This led to a job in the Department of Neurology of the David Geffen School of Medicine at UCLA, where she assisted in research on neuroplasticity using body-weight supported treadmill training. This experience with rehabilitation medicine motivated her to attend medical school at Michigan State University College of Human Medicine in East Lansing, Michigan, from which she graduated in 2010.
Dr. Korth's post-doctoral training included a dual residency from 2010-2015 in Pediatrics and Physical Medicine & Rehabilitation at Thomas Jefferson University Hospital in Philadelphia and AI DuPont Hospital for Children in Wilmington, Delaware. She is board-certified in pediatrics. Dr. Korth is an attending physician at both Johns Hopkins Hospital and Kennedy Krieger Institute. She is also an assistant professor of physical medicine and rehabilitation at The Johns Hopkins University School of Medicine.
Dr. Korth's interests include neuroplasticity of the developing brain, maximizing mobility, spasticity management, neurogenic bowel and bladder management, and a whole-person approach to management of children and adults with congenital conditions, including cerebral palsy and spina bifida. The rehabilitation focused care provided aims to help people with congenital and acquired disabilities reach their maximum function. Dr. Korth also has an ongoing interest in methods of decreasing health disparities in developing countries. While in medical school at Michigan State, Dr. Korth initiated and developed a sustainable-changes health program called The Paraiso Project in rural Dominican Republic that she actively continues to direct.