Meet Landon, a Festival of Trees ambassador and someone we have had the pleasure of knowing for more than a decade.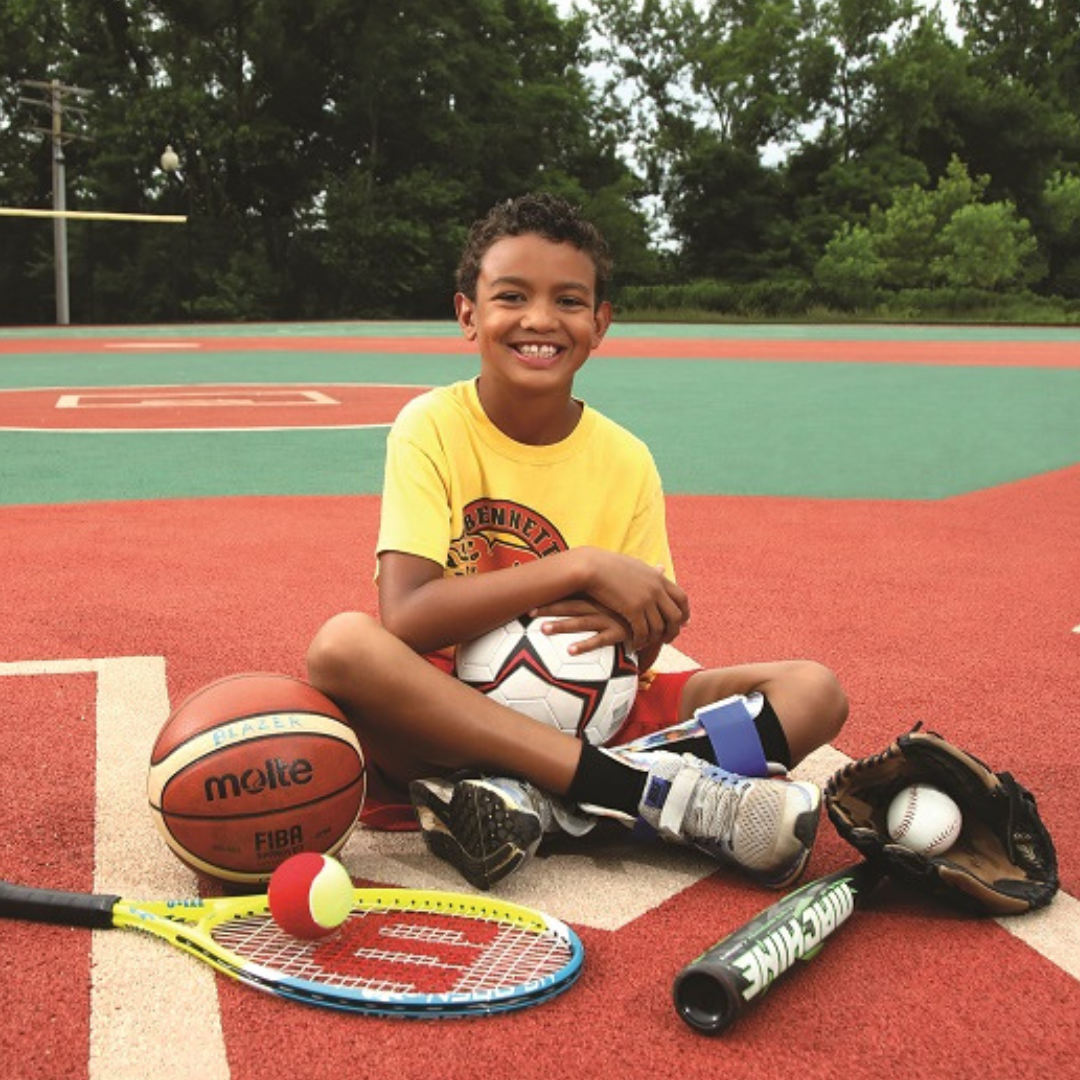 Now 13, Landon has been a patient with Kennedy Krieger since he was 2, after he was diagnosed with cerebral palsy (CP) as an infant. CP affects movement on Landon's left side. 
What you need to know about Landon is that he is a sports enthusiast! He participates with Kennedy Krieger's Bennett Blazers adaptive sports program. As a Blazer, he plays wheelchair basketball, swims, and participates in track and field. At a Move United Sport national track and field competition in Alabama this past summer, Landon and his Blazers teammates placed first, beating out 44 teams from 35 states. When he and the team got home, they received well-deserved accolades from Governor Wes Moore, the Maryland General Assembly and the Baltimore Orioles. We were so proud, too! 
In addition to the Blazers, Landon is also a member of CP Soccer, a club for young athletes with cerebral palsy, and competes in the Paralympics as a member of the U.S. para-soccer team is his ultimate dream (Go Landon!). Finally, Landon also works part-time as a youth rec league baseball umpire and has a fervent love for the Orioles. 
Landon, we look forward to seeing you this year at Festival of Trees! Want to join him? Click here to purchase your tickets to the 34th annual Festival of Trees, taking place Nov. 24-26!