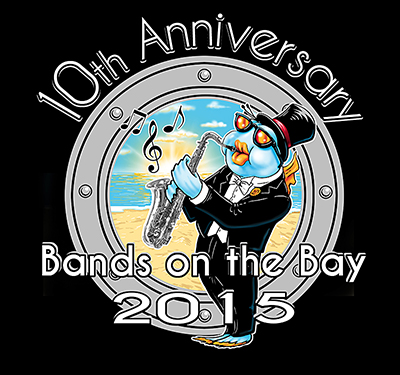 The Chesapeake Bay was brought to life on Sunday, May 3, for the 10th annual Bands on the Bay event. Featuring live music, silent and live auctions, and delicious food and drinks. Bands on the Bay is a fundraiser organized by the Celebrating Hope Foundation and friends and family to honor Jenna Heck. Jenna, now 10 years old, was diagnosed as an infant with Sturge-Weber syndrome, a neurological and skin disorder associated with a port-wine facial birthmark, glaucoma, and seizures.
Bands on the Bay was held at Herrington on the Bay in Friendship, Maryland, and included music by the Doug Segree band, Orlando Phillips, and Dublin 5. This year's event was a success once again, adding to the more than $1 million previously raised through the event. These funds have provided sustaining support over the past decade to the Hunter Nelson Sturge-Weber Center at Kennedy Krieger, and helped lead to a breakthrough discovery in 2013 that paved the way for new treatments.
We are grateful for the dedication of those who organize Bands on the Bay each year, enabling us to continue our research and help children with Sturge-Weber syndrome.