By Lisa Carey, Senior Education Consultant at the Center for Innovation and Leadership in Special Education at Kennedy Krieger Institute
February 14, 2017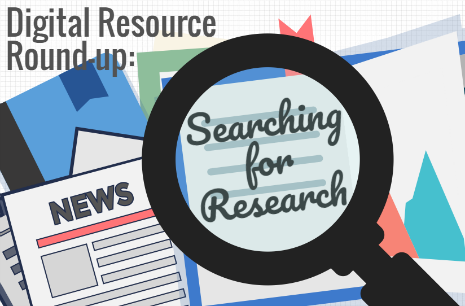 The Every Student Succeeds Act (ESSA, 2016) allows schools and school systems to generate their own improvement plans. However, those plans must include evidence-based practices, which the legislation defines as practices supported by peer-reviewed research.  How can a busy educator go about finding evidence-based practices and scholarly research? How can you be sure that the information you've found is accurate? To help in your research endeavors, we've put together some free online resources. 
Finding the good stuff:
If you're looking for a summary of research findings for a particular intervention or methodology, your first stop should be the What Works Clearinghouse (WWC). You can search by grade, area of need, or specific interventions. The WWC also offers practice guides that group research together into handy guides on topics such as "improving reading comprehension in elementary school students." If you've been frustrated with this site in the past, it's worth taking a second look.  The WWC just completed a reorganization of their site that makes information much easier to find.  You can also follow the WWC on Twitter for frequent updates on new research and practice guides.
Need help finding articles on your Google Scholar search?  Try using ERIC (Education Resources Information Center) first. While you may not be able to access full articles, you can use the citations generated by the search engine to guide your open web searches .

The field of education is often supported by psychologicaly and neuropsychological research.  Luckily, research in these fields that is funded by federal grants is shared on Pub Med, an open- access database. 
Guides for information consumption:
Need help determining if something is a good source of information? Want help teaching this skill set to your students? Common Sense offers teacher resources to help with media literacy.
Want a quick guide for vetting sources of information? The Johns Hopkins Sheridan Libraries & Universities Museums offer an instructional video and a brief practice guide for evaluating sources.
Some of us love researching educational practices and interventions more than others. Hopefully these links will help even the most reluctant teacher researcher find some new and useful information. If not, you know how to reach us.  Send us your questions and we'll do the research and cover them here at the Linking Research to Classrooms Blog!
 
Have a topic or question you would like to see addressed in a future Linking Research to Classrooms blog?
Enter your topic /question in our contact form.