By Lisa Carey
November 14, 2017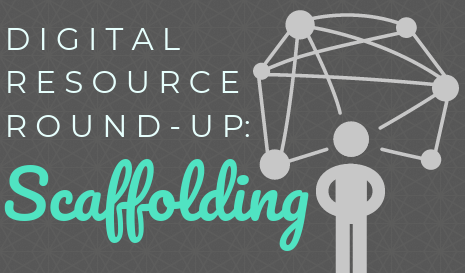 Zone of Proximal Development
Want to better understand Vygotsky's Zone of Proximal Development (ZPD)? This soothing video will guide you through Vygotsky's theory, how it applies to scaffolding, and what that means in the educational context.
Scaffolding Basics
This three-minute video from the US Administration for Children & Families introduces the concept of scaffolding and provides classroom examples.
Alberta Education offers a four-minute video introducing scaffolding and then lays out the steps on how to use scaffolding in the classroom, including guiding question for teachers' consideration.
Gradual Release of Responsibility
As mentioned in our first post on scaffolding, the gradual release of responsibility model of instruction is often confused with scaffolding. Teach Like This offers a zippy video explaining the model and how to use it with in the classroom.
Dr. Douglas Fisher offers a free PDF download titled Effective Use of the Gradual Release of Responsibility Model and is featured this complementary thirteen-minute video that can help you better understand the way he writes about the model.
Digital Scaffolding Tools
If you're looking for a way to create your own digital materials with embedded scaffolding, check out CAST's UDL Studio. The program allows you to select scaffolding avatars and determine what kinds of guiding questions and hints they can offer students. You can also build your own glossary and include accommodation options, such as text-to-speech and image supports. 
EDpuzzle and TEDed will allow you to both embed guiding questions into videos for student to view and use on their own. You can also view other TEDed materials, although many of the pre-made materials use the questioning feature for comprehension checks, rather than comprehension supports.
NearPod and PearDeck are two software programs that will allow you to embed scaffolding features into your PowerPoint presentations, changing PowerPoint from a passive learning tool to a more active experience. While many of the features are designed for student questions and answers and collaboration, the freedom to design the questions and student tasks allows teachers to use their knowledge of scaffolding techniques to embed helpful supports for students.
We hope these digital resources enable you to better understand scaffolding and related concepts as well as get started using digital scaffolding tools. Do you know of additional tools and resources? Share! You can use the contact form below or share with other educators via social media. Once again, thank you for all you do to support students every day! 
Have a topic or question you would like to see addressed in a future Linking Research to Classrooms blog?
Enter your topic /question in our contact form.