By Lisa Carey
December 12, 2017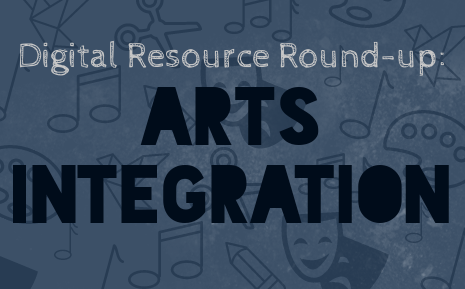 As covered in our last Arts Integration blog post, infusing all content areas with the arts has been shown to improve student retention of knowledge and social-emotional skills, and is linked to greater levels of teacher satisfaction.  Interested in giving arts integration a try, but in need of some resources to get started?  Check out our round-up of free digital resources below. 
The Kennedy Center offers lots of resources about arts integration.  Their resources help defineand articulate Arts Integration in practice and provide relevant literature summaries, and even example lesson plans. This is a great site for preliminary exploration of arts integration.
Scholastic offers a summary of strategies for arts integration for pre-k through high school.  The site also includes example lesson and unit plans and videos to help you get started.
The teaching channel has a series of videos and materials titled The Power of Arts Integration.  This series includes multiple videos demonstrating arts integration in classroom settings with overviews of how to get started and what resources teachers utilize to embed the arts into instruction.
Thinking about combining the arts and project-based learning? This Edutopia post will provide a quick overview of how to get started.
Want a more in-depth guide to Arts Integration in the schools?  The Chicago Guide for Teaching and Learning in the Arts offers a free PDF guide that includes "scope and sequence of skills and knowledge students are expected to master in the arts."  The resource also includes case studies of arts integrated classrooms.
Need a quick article to help your colleagues consider arts integration? Check out this Mind/Shift article "How Integrating the Arts Into Other Subjects Makes Learning Come Alive."
Hopefully these resources and your own talents allow you to start infusing arts into your lesson plans and learning environments.  The research into the potential impacts and benefits of arts integration is still growing.  Don't forget to share your results, barriers, and questions with other educators! 
Have a topic or question you would like to see addressed in a future Linking Research to Classrooms blog?
Enter your topic /question in our contact form.