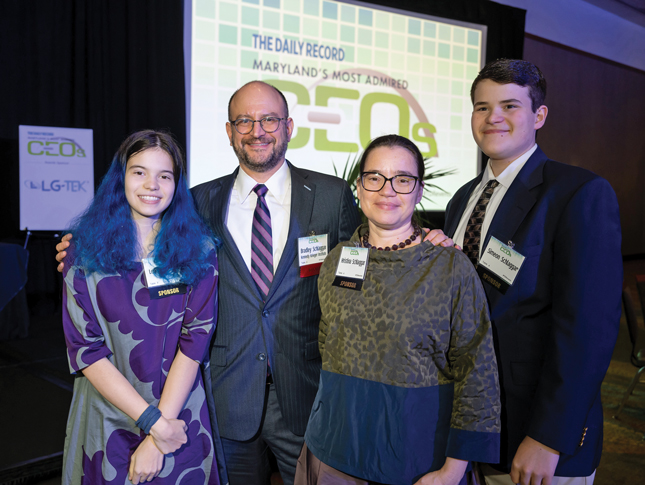 The Maryland Daily Record honored Dr. Bradley L. Schlaggar, pictured with his family, as one of its Most Admired CEOs of Maryland in 2022. In March of 2023, the newspaper named him to its Health Care Power List.
Hello!
If you've read Potential magazine before, you'll notice this issue has a new look and a new name—a refresh, as we call it. You'll find stories from all over the Institute, from our clinics and schools, to our employees, donors and beyond. We've also updated the magazine's design to make it both more eye-catching and easier to read.
With the new school year just around the corner, we offer three stories that will take you into the classrooms of a few of our patients. Read about how Andrea finally found the school for her—Kennedy Krieger High School, and about Zane's and Maddi's first days of school. Right off, Zane showed everyone how he uses his iPad to communicate. Maddi has loved school from Day 1 and is just so thrilled to be there.
Maddi's story particularly resonates with me. Diagnosed with a fast-growing type of cancer six months before her first day of kindergarten, she received chemotherapy directly into her spinal canal—a necessary treatment, but one that can have neurological side effects. As the parent of a child who has also experienced cancer, I know what it's like for Maddi and her parents, Amanda and Megan, to have their lives uprooted by a life-threatening medical condition, and to work so hard to help their child live life to the fullest. I'm forever honored to work at Kennedy Krieger, and so proud of our staff members who help families like Maddi's.
I hope you enjoy this issue of Kennedy Krieger Magazine, and I value your feedback. You can always reach me at CEO@KennedyKrieger.org—I hope to hear from you!
With my best wishes to you for a wonderful summer and fall,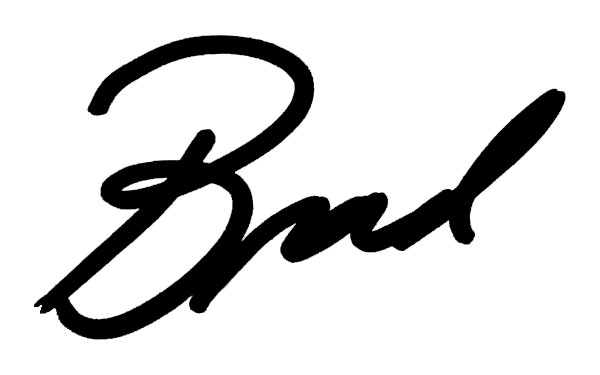 Bradley L. Schlaggar, MD, PhD
President and Chief Executive Officer
The Zanvyl Krieger Faculty Endowed Chair