Kennedy Krieger Institute provides specialized, comprehensive interdisciplinary neurorehabilitation services to children and adolescents with brain injuries, neuromuscular disorders, cerebral palsy, and other neurodevelopmental disabilities. Our pediatric rehabilitation services are leading the way in rehabilitative care and research to help individuals restore movement and function for improved quality of life. We offer comprehensive inpatient, outpatient, day treatment and community services as part of a continuum of care.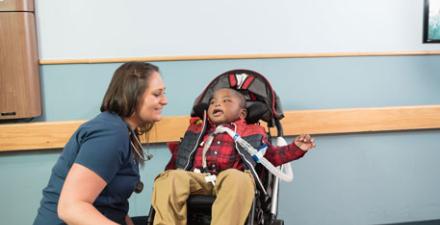 Pediatric Rehabilitation Unit: This unit is a 21-bed unit that is staffed by an interdisciplinary team that treats children and adolescents from birth to age 21 who need an intensive rehabilitation program.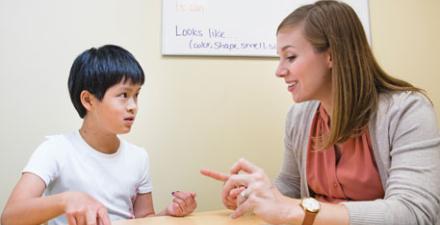 We offer several outpatient clinics that provide pediatric rehabilitation services.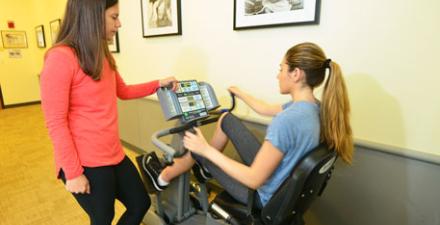 Our highly-skilled and trained therapists treat children with neurological, orthopedic, medical, and developmental issues, as well as speech and language delays.
Our Team:
The interdisciplinary rehabilitation team consists of: physicians, medicine, nursing, occupational and physical therapists, speech-language pathologists, behavioral and neuropsychologists, social workers, educational specialists, nutritionists, child life specialists, recreational therapists, assistive technology specialists and clinical care managers
The Rehabilitation Continuum of Care is accredited by both the Commission on Accreditation of Rehabilitation Facilities (CARF) and the Joint Commission on Accreditation of Hospital Organizations (TJC) and an active member and supporter of the Brain Injury Association of Maryland, Inc. (BIAM). The RCC's Brain Injury program, established in 1979, was the first CARF accredited Pediatric Brain Injury Program in Maryland.
Meet Our Team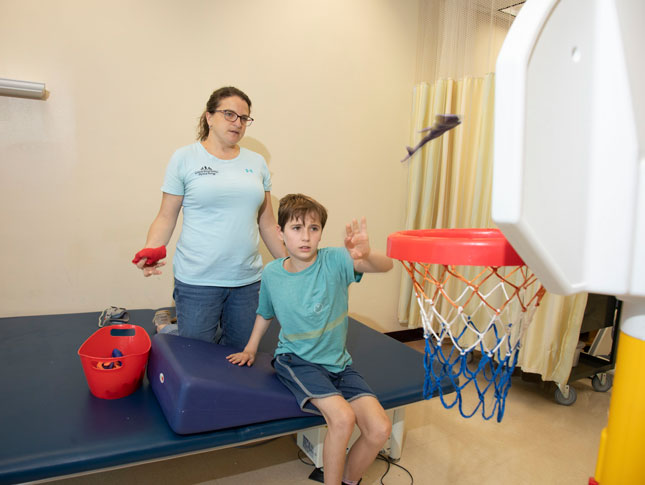 2022 Outcome Data
Kennedy Krieger Institute offers an individualized approach to treatment that is based on an interdisciplinary team model. This model enables our team to monitor and review quality of care to ensure the best possible outcomes for our patients.
View outcome data for our programs and learn more about the patients we serve and their experiences at the Institute: