Kennedy Krieger Institute is offering a fun and interactive one-day program to help children and adolescents (ages 10 to 17) and their parents or caregivers learn how to better manage their chronic pain and improve function.  It is directed by Dr. Margaret Tunney, pediatric psychologist, and run by psychologists and social workers from the Institute's Pediatric Pain Rehabilitation Program. The workshop offers non-invasive and non-pharmaceutical strategies for improved pain management.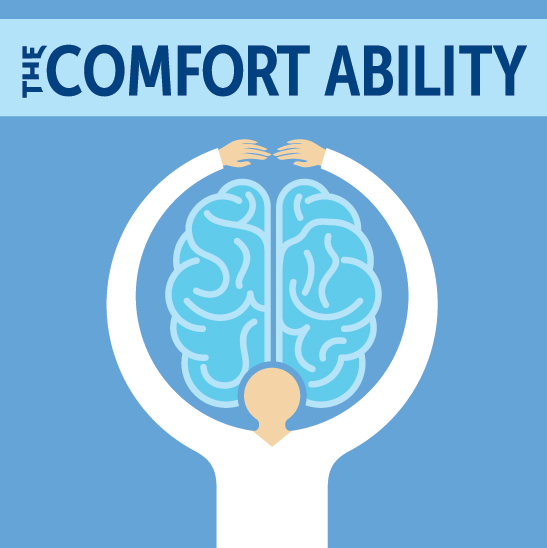 Our Approach:
This hands-on workshop introduces cognitive behavioral therapy skills such as relaxation, mindfulness and progressive muscle relaxation to improve emotional and physical function. The goal is to provide individuals with a solid understanding of how psychological skills can improve pain and pain-related stress, ensure that those with chronic pain learn skills for managing pain and provide social and emotional support. Those attending will also be able to connect with peers who also have pain.
Parents and caregivers in The Comfort Ability program learn parent-based strategies that help promote child comfort, skills for responding to their child's pain, strategies for supporting their child at home and school and how to set up a structured plan for supporting their child's overall recovery.
Who Can Attend?
Children and adolescents ages 10 to 17 and up to two of their caregivers can attend the workshop. You do not have to be a current patient at Kennedy Krieger Institute to participate. Current funding is available to provide scholarships for families to attend the program at no cost which includes the child's or adolescent's participation and up to two caregivers. Participants will also receive a Comfort Kit filled with items to continue practicing new skills learned during the workshop at home.
When and Where?
The workshops will be held once a month at The Arnold J. Capute, MD, MPH, Conference Center at Kennedy Krieger Institute (The Harry and Jeanette Weinberg Building,1741 Ashland Avenue, Baltimore, MD 21205). 
 
How to Register or to Learn More:
To learn more, find out the date of the next workshop or to reserve your spot, please contact TheComfortAbility@KennedyKrieger.org.