Dear DS Community:
I hope this report finds you and your family well. Despite the pandemic, Kennedy Krieger Institute continues to accomplish remarkable achievements in interdisciplinary care for our patients while also conducting life-altering research. The Down Syndrome Clinic and Research Center (DSCRC) is no exception, and I have much to share with you.
At the DSCRC, we are looking to address the shortage of providers trained to evaluate and care for adults with Down syndrome (DS). We continue to mentor a steady stream of physicians in training from Johns Hopkins Medical Institutions in the departments of Pediatrics, Neurodevelopmental Medicine and Psychiatry. We continue to expand our professional organization, Down Syndrome Medical Interest Group (DSMIG-USA), and through our annual symposia and work groups, we are able to assist and mentor young physicians working in this field.
Down Syndrome Clinical Trials Network
The DSCRC at Kennedy Krieger is now part of the Down Syndrome Clinical Trials Network, which will help carry out clinical trials more rapidly to better serve patients and families. The network was launched by LuMind Research Down Syndrome Foundation (LuMind RDS) in early 2019, and Kennedy Krieger is one of several participating clinical sites across the United States. More information about the network can be found here.
Adult Research Sponsored by LuMind
The Longitudinal Investigation for the Enhancement of Down Syndrome Research (LIFE-DSR) is an observational study with the goal of better understanding the cognitive, behavioral and health conditions found in persons with DS as they progress through adulthood. After a lengthy pause due to the COVID-19 pandemic, we are once again open for recruitment. The study entails three visits over the course of three and a half years. To learn more or to participate in the study, please visit our website.
Personnel Updates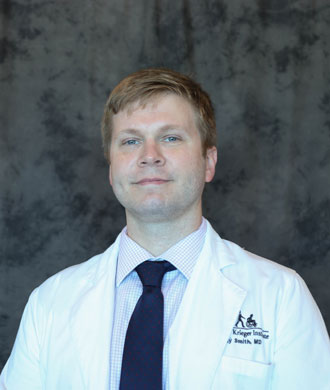 In July 2021, we welcomed Dr. Clayton Smith to the DSCRC. He completed his training in neurodevelopmental medicine at Kennedy Krieger in 2021, and is interested in caring for children, adolescents and young adults with DS. In his spare time, Dr. Smith enjoys taking his young family to the zoo, aquarium and Baltimore's many farmer's markets.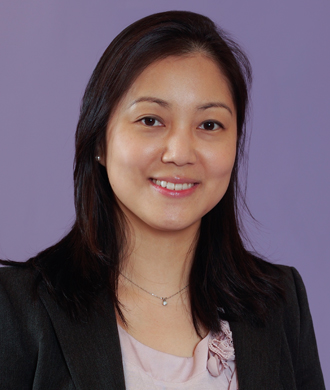 Dr. Mihee Bay, who has been with the DSCRC since 2012, continues to care for young children and adolescents with DS. Her interest is in the identification and management of children with the dual diagnosis of DS and autism spectrum disorder.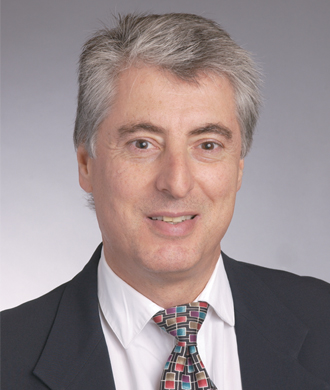 I have been with the DSCRC since its inception in 1989, and I continue to care for children, adolescents and young adults with DS. My current interests focus on ways to improve the delivery of healthcare to adults with DS.


Noel Grissinger, our DSCRC clinic coordinator, has been with the DSCRC since 2019. She manages the front office by providing administrative support to Dr. Bay, Dr. Smith and me, and exemplary customer service to our families. She has more than 10 years of experience in other Kennedy Krieger outpatient clinics, as she has been working at the Institute since she was an undergraduate in college. In her time outside of Kennedy Krieger, she volunteers with a local dog rescue. She has recently "foster-failed" for the third time, adding a second dog to her home!
Noel will be transitioning to a new role within Kennedy Krieger in January 2022. She has enjoyed her time at the DSCRC and being able to get to know and help our patients and families. Thank you, Noel, for your hard work over the past two-plus years!
---
And thank you, everyone, for continuing to believe in our mission. The DSCRC is our family, and there is nothing that matters more to us than treating our patients and conducting life-changing research for them. I'd be honored if you would consider making a contribution to the Down Syndrome Clinic and Research Center. Best wishes to you for a happy holiday season, and all the best in 2022!
Yours,
George T. Capone, MD
Director, Down Syndrome Clinic and Research Center
Medical Director, Pediatric Feeding Disorders Program
P.S. To make a gift in support of the DSCRC, please click here. Gifts of all sizes are appreciated—you can make a difference!