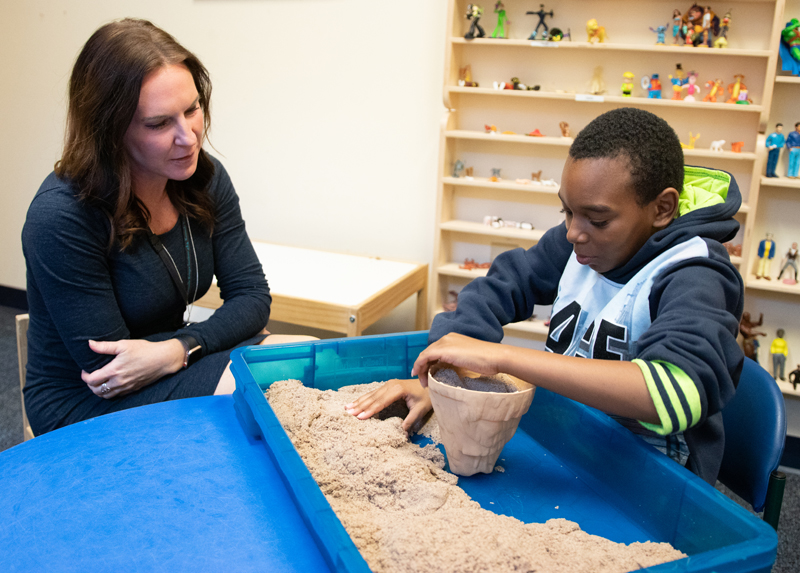 Our licensed social workers provide home-, center-, and community-based evaluations and treatment for children from birth to age 18 and for primary caregivers of children receiving services at Kennedy Krieger Institute.
Social workers provide individual therapy for children, adolescents, and adult caregivers as well as family therapy and short-term parenting programs including Circle of Security. We treat a wide variety of mental health issues including anxiety, depression, anger issues, trauma, behavior problems, ADHD, relationship issues, social skills challenges, and school struggles.
In addition, we work with children and caregivers adjusting to distressing life events and coping with disabilities or chronic illnesses.