Nevaeh was born prematurely at 24 weeks' gestation and was hospitalized for four months in a neonatal intensive care unit. She had bleeding on the brain and a shunt.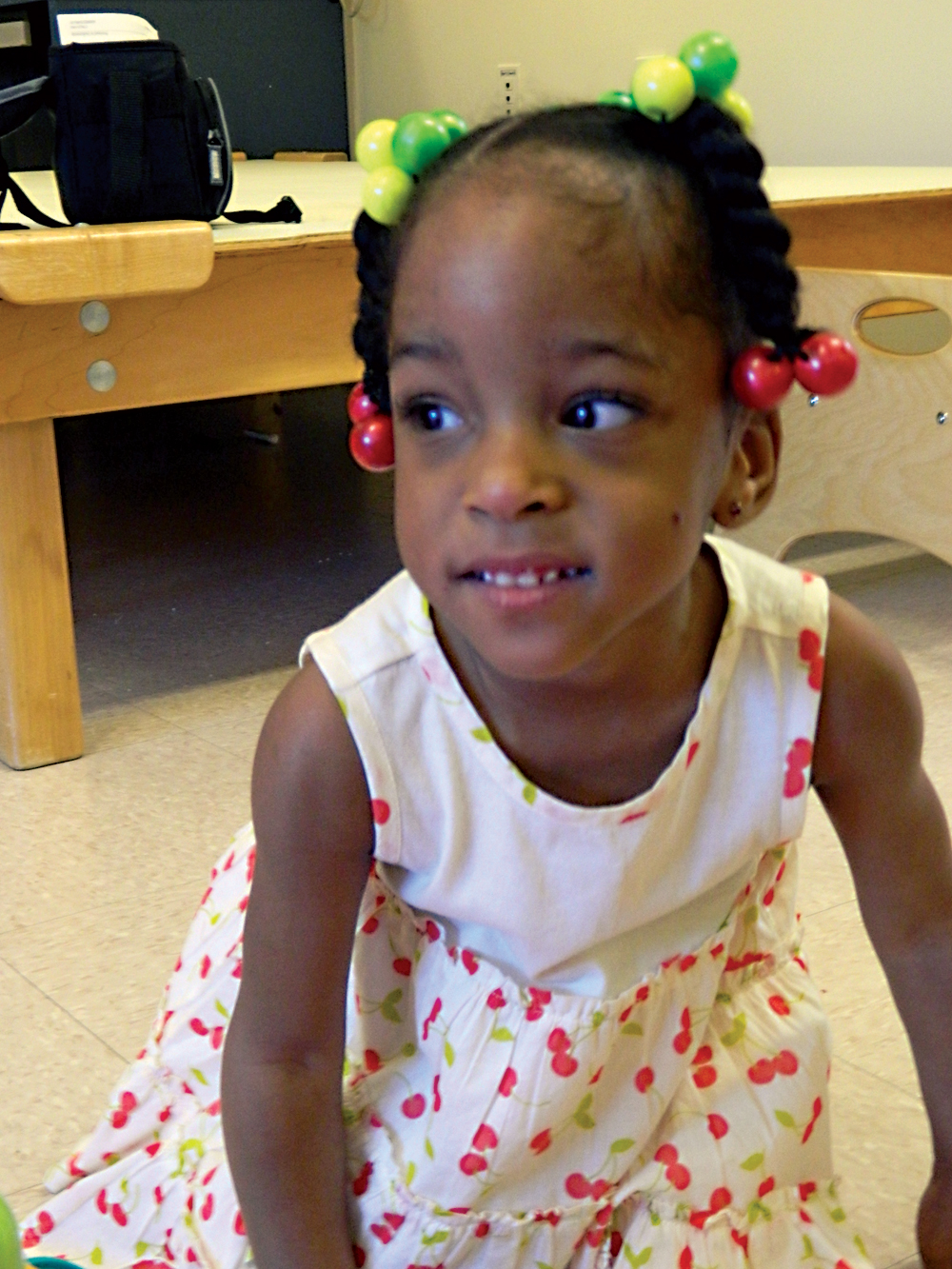 At 6 months old, she was referred to the Child and Family Support Center, with diagnoses of hydrocephalus and developmental delay. When the occupational therapist and physical therapist began to work with Nevaeh and her family, Nevaeh was not yet rolling over or sitting, and had no interest in toys. The therapists worked closely with Nevaeh and her mother in their home, and gave the family therapy recommendations they could incorporate into their daily interactions with Nevaeh. They set up play spaces with recommended toys and materials to support her development. Soon, Nevaeh began to blossom. By age 2, she was starting to try to communicate with her family members, and the program's speech therapist began to work with her.
At 2 1/2, Nevaeh is happy and very attached to her mother, and she loves the company of all her family. She can crawl, pull to stand, and walk. She uses words to communicate and is enjoying her favorite toys, particularly looking at books and turning the pages. As Nevaeh approaches 3, her mother is proud that she is ready to start in a school program where she will make many new friends and continue to receive the therapy she needs to help her thrive.