Our program emphasizes an interdisciplinary approach to patient care and incorporates a family-centered perspective on disabilities.
Our expert physicians and therapists work together to optimize patients' function, promote self-esteem, and minimize health problems linked to cerebral palsy and other developmental disorders through a variety of medical and support services.
Medical and Support Services
Aquatics
Developmental Pediatrics
Education
Endocrinology
Feeding
Genetics
Neurogenetics
Neurology
Neurosurgery
Nursing
Nutrition
Occupational Therapy
Orthopedics
Physical Medicine and Rehabilitation
Physical Therapy
Psychology
Sleep Medicine
Social Work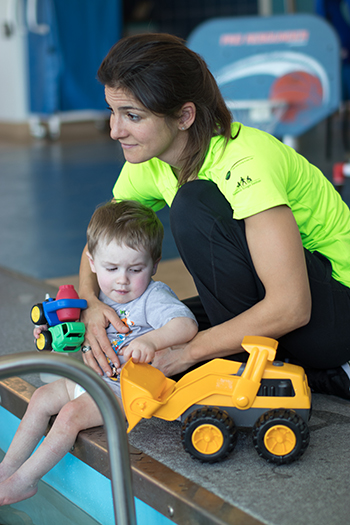 Depending on their diagnoses, patients may be treated at the Phelps Center or by specialists in one of the many other clinics at Kennedy Krieger, however, the care of the patient is managed and coordinated through our program.