The roots of the Phelps Center begin with the vision of Dr. Winthrop Phelps.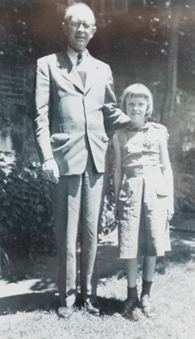 Dr. Phelps was an orthopedic surgeon trained at Princeton, Johns Hopkins, Harvard and Chairman of Orthopedic Surgery at Yale in 1931. Dr. Phelps moved to Baltimore and founded the Children Rehabilitation Institute in 1937, the precursor of Kennedy Krieger Institute to provide care for children with cerebral palsy.
He believed that people with cerebral palsy should "fit into the mainstream of humanity".  A medical board from orthopedics, pediatrics, neurology, ophthalmology, otolaryngology, dentistry, physical medicine, and psychiatry worked closely with the staff to provide integrated management.  Once a week, the entire staff met to discuss the progress of each child and tailor approaches to meet their needs.
In 1963, CRI relocated to 707 N. Broadway, where it became known as the John F. Kennedy Institute for the Habilitation of the Mentally and Physically Handicapped Child, a nod to the late president's profound commitment to the disability community; and then to Kennedy Institute in 1968 and subsequently to Kennedy Krieger Institute in 1992. The President & CEO is Dr. Brad Schlaggar.  He was appointed in 2018 following the retirement of Dr. Gary Goldstein, who held this position since 1988.
 
Dr. Phelps' approach was further developed by Dr. Chick Silberstein, the first director of the Phelps Center, and Ms. Susan Harryman, who developed an inclusive family centered care model for children with cerebral palsy, embracing the importance of training.