Established by the Phelps Center for Cerebral Palsy, the Silberstein-Harryman Endowment supports research and training in cerebral palsy and other childhood motor disorders.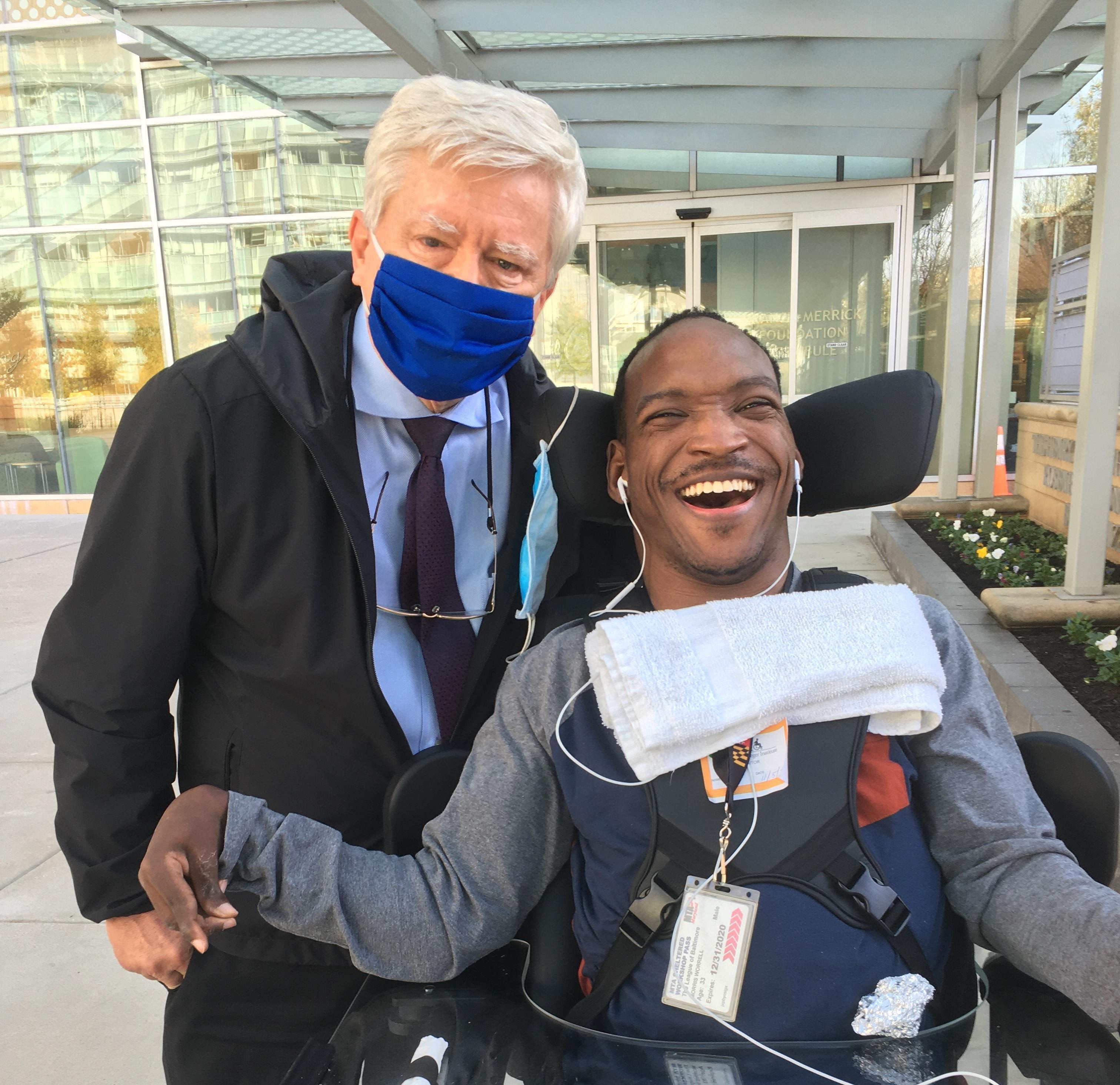 An important goal of Kennedy Krieger Institute is to promote advances in the knowledge of, and patient care and training related to, neurodevelopmental disabilities. The Phelps Center for Cerebral Palsy established the Silberstein-Harryman Endowment at Kennedy Krieger in 2007 to further this goal. Through this endowment, we honor both Dr. Charles Silberstein and Ms. Susan Harryman, whose patient care and teaching were loved, appreciated and respected by patients, families and staff members alike.
About the Silberstein–Harryman Endowment
The endowment supports:
Fellowship training for physicians who treat cerebral palsy
New research that advances diagnostic tools and treatment
Interdisciplinary clinical approaches
All gifts are held in perpetuity and invested. The annual investment return is used to help accomplish the goals of the endowment, as determined by the director of the Phelps Center.
The Phelps Center for Cerebral Palsy houses a collection of interdisciplinary care clinics that focus on the diagnosis and management of motor disorders throughout the lifespan. The center's overall goal is to establish and integrate appropriate medical and rehabilitative care for each individual patient to optimize functioning and participation, while minimizing the health consequences of these conditions. Research and training play crucial roles in carrying out the center's mission.
The center is named for Dr. Winthrop Phelps, founder and medical director of the Children's Rehabilitation Institute in Reisterstown, Maryland, which evolved into Kennedy Krieger Institute. Dr. Phelps was one of the first medical clinicians to recognize that individuals with cerebral palsy could "fit into the mainstream of humanity." The Phelps Center team is committed to advancing this belief.
Support Our Work
For more information on the Silberstein-Harryman Endowment or to get involved with the Phelps Center for Cerebral Palsy and Neurodevelopmental Medicine, please visit our website or contact Theresa Macheski in the Office of Philanthropy at Macheski@KennedyKrieger.org or 443-923-7301.