BALTIMORE, MAY 30, 2023—Kennedy Krieger Institute has appointed Dr. Michelle Melicosta, MD, MPH, FAAP as the new associate chief medical officer and vice president of quality, patient safety and professional affairs. She will assume these roles in August.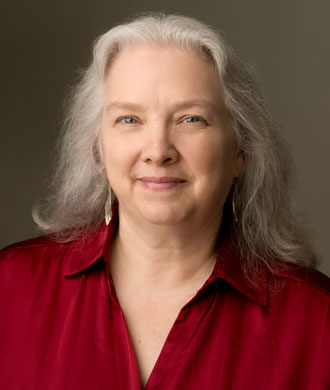 Dr. Melicosta currently serves the medical director for the Institute's Pediatric Comprehensive Neurorehabilitation Unit (PCNU), the inpatient rehabilitation unit. In addition, she is the medical director for the Institute's Pediatric Feeding Disorders Program, and has served as medical staff president since 2022.
"I am thrilled to continue my career at Kennedy Krieger and look forward to this opportunity to more deeply focus on health equity issues and how they intersect as well as impact patient safety and quality of care," Dr. Melicosta said.
Dr. Melicosta joined Kennedy Krieger as a pediatric hospitalist in 2014. She received a bachelor's degree and doctorate of medicine from Brown University and later earned a master's degree in public health from The Johns Hopkins University. Dr. Melicosta completed her residency in pediatrics at the University of Minnesota and then worked at Boston HealthNet neighborhood health clinics for eight years. Dr. Melicosta subsequently focused on care for medically complex children as a pediatrician with the Navajo Area Indian Health Service, and later with the U.S. Department of Defense Exceptional Family Member Program at the U.S. Army Garrison Weisbaden in Germany.
She is board-certified by the American Board of Pediatrics and is a Fellow of the American Academy of Pediatrics (AAP). She currently serves as a member of the executive committee of the AAP's Council on Children with Disabilities.
Dr. Melicosta succeeds Dr. Suzanne Rybczynski, the Institute's inaugural associate chief medical offer, who has accepted a job as chief medical officer at East Tennessee Children's Hospital in Knoxville, Tenn.
"Both of these excellent physicians have shown unwavering commitments to our patients," said Brad Schlaggar, MD, PhD, president and CEO of Kennedy Krieger. "We look forward to Dr. Melicosta's continued leadership in her new roles and are excited that she has accepted this much-deserved promotion."
###
About Kennedy Krieger Institute:
Kennedy Krieger Institute, an internationally known nonprofit organization located in the greater Baltimore-Washington, D.C., region, transforms the lives of more than 27,000 individuals a year through inpatient and outpatient medical, behavioral health and wellness therapies; home and community services; school-based programs; training and education for professionals; and advocacy. Kennedy Krieger provides a wide range of services for children, adolescents and adults with diseases, disorders and injuries that impact the nervous system, ranging from mild to severe, and those who are typically-developing. The Institute is home to a team of investigators who contribute to the understanding of how disorders develop, while at the same time pioneering new interventions and methods of early diagnosis, prevention and treatment. Visit KennedyKrieger.org for more information about Kennedy Krieger.   
MEDIA CONTACT:
Jessica Gregg
Greggj@KennedyKrieger.org
443-823-9811 (cell)
Jamie Watt Arnold
PROFILES
Jamie@ProfilesPR.com
215-284-5789 (cell)