Meet Elliott. He was born with Down syndrome, which has created some difficulties in his life. But, this charming, energetic young man has not let that diagnosis stop him. Elliott lives life to the fullest—he participates in the Special Olympics, documents his life through self-produced videos, and inspires those around him. 
Dr. Carmen Lopez-Arvizu, one of Elliott's doctors, describes Elliott and the impact he's had on her during this month's
I am a child psychiatrist with a focus on Neurodevelopmental disorders.
I have been at Kennedy Krieger for 14 years and have many worked with many patients,--- over a thousand per year, but there are some patients that for one reason or another, just stay with you.
Elliott is one of those people. I met him in 2012, at that time he was a charming 12 year old boy, full of energy. He loved playing with his Ipad. He loved running to my office from the triage room to show me.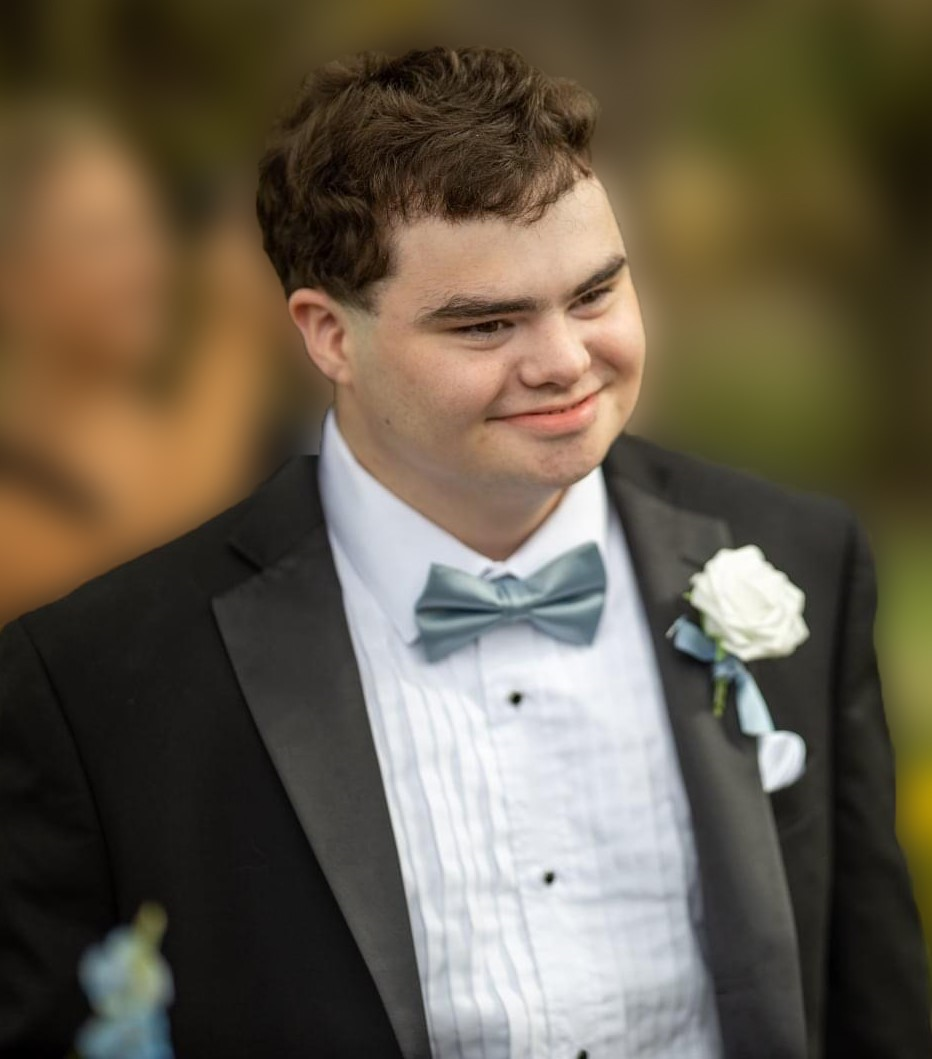 Elliott was born with Down syndrome which brought some difficulties in his life, some with learning, some physical health that required surgeries and long recovery times. Individuals with Down syndrome and autism like Elliott, have a higher risk than the average person to have additional behavioral difficulties. There have been many ups and downs through our time together, hospitalizations, behavioral outbursts, sleepless nights, many calls to this office, but nothing has compared to the smiles and constant animated chatter when discussing Special Olympics, in which bowling and basketball are routinely on the schedule.
I have to say his very favorite activity is watching and sharing at length and in detail, videos that feature the main star in all of them, which just happens to be him, Elliott. I have watched zip lining, prom, basketball and bowling more than I ever thought I would!!
Elliot is someone who has left a mark on me, not only because of him, but because of his team. When people say it takes a village, no where is that truer than with Elliott. His team are his parents, standing right next to him to help him live life to its fullest, his loving brother, his behavioral therapist, Dr. Aila Dommestrup from the Neurobehavioral Outpatient Clinic at Kennedy Krieger and two other special individual that are part of his life.
Their story is also part of Elliott's story, they met while working with him after school and just this summer, guess what video I had to watch over and over? If your guess was, Elliott dancing at their wedding you are correct. He looked as handsome and happy as always, especially when he is the star of the show.
Elliot is 20 years old now, as he transitions to adult life, there are many questions about what the future awaits, the uncertainty of what is next, but of one thing I am certain and that is that there will be many more videos to watch of Elliott's life, as those are the moments to treasure and on a personal level, it reminds me of why I do what I do. This is why I wake up every day and come to work, hoping it makes a difference for my patients, because I have to tell you, it definitely makes a difference for me.