Dr. Lana Warren: I am Dr. Lana Warren from Kennedy Krieger Institute. Today I am joined by Dr. Peter Girolami, a behavioral psychologist and the Director of our Pediatric Feeding Disorder Program.
Dr. Peter Girolami: Several years ago when I first told my Italian grandmother that I was heading up a program for kids at Kennedy Krieger that didn't eat, the first thing she said was "What do you mean? Who doesn't eat?". Her reaction and surprise that there were children with eating problems always stuck with me. Recently, we had a 3 year old girl with significant eating issues in our program. She was too fed and would cry, gag and throw food at anytime anyone would try to feed her. However, after a short period of working with her, she started eating a variety of food. She took different textures and she was actually happy doing it. Everything was looking good and we thought we were on track doing just what we wanted to do.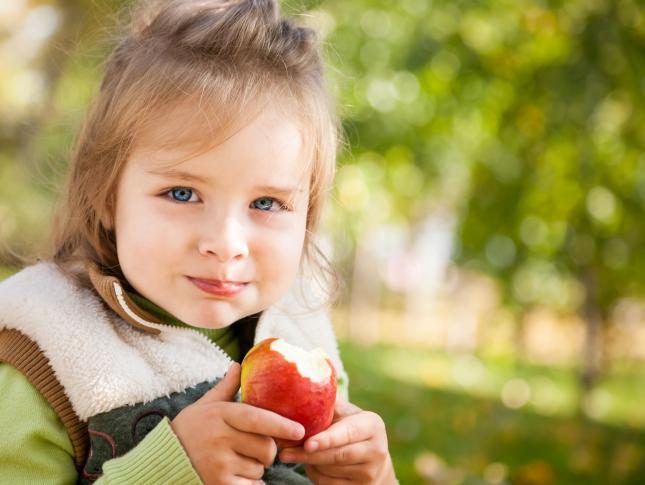 One day while observing a meal session with her mother, I noticed that she didn't seem excited about her daughter's progress. I knew that she was invested in her daughter's success and had worked really hard on her own before coming to us, so I was a bit puzzled. When I asked her about it she explained that she was happy with her progress, but that she said as her mother, it's her job to feed her child and her job to keep her safe. She said she felt guilty, frustrated and even a little embarrassed that she couldn't solve the problem herself. She also mentioned that she felt isolated from friends and relatives, including her parents and her grandparents who didn't understand the issues that she was going through. At that point, I thought of my grandmother's reaction and like I told her, I reminded mom that there are many children who have trouble eating for various reasons and do need special help. That is exactly why we are here to help to support parents like her. We chuckled that our grandmothers had a lot in common. Mom went on to do a great job helping her daughter eat and she's thriving today.  
Dr. Lana Warren: Inspiring moments is produced for WYPR by Kennedy Krieger Institute. I am Dr. Lana Warren.