Dr. Jacqueline Stone: Today I am joined by Dr. Daniel Hoover, Director of Psychology Training with the Center for Child and Family Traumatic Stress at Kennedy Krieger Institute.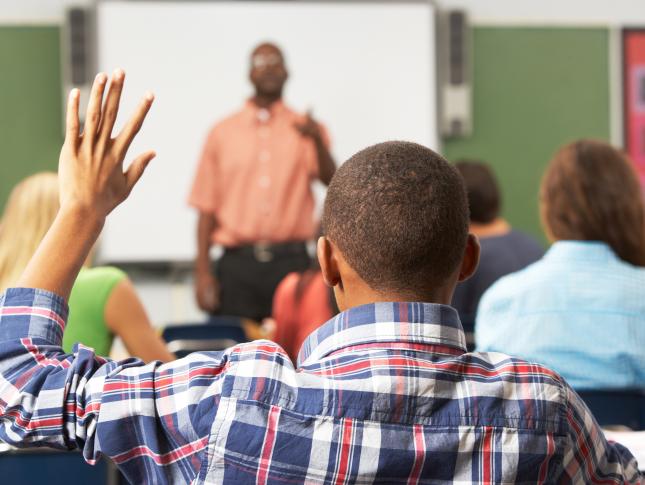 Dr. Daniel Hoover: Daquan is a tall and kind of serious looking 17 year old young man who's come a long way in the 7 years since we started working together in therapy at our traumatic stress center. When I first met Daquan, he was struggling at home and school because of his history of adverse childhood experiences. He had been removed from his mother's home because of physical abuse and neglect and by age 6, he had not even been enrolled in school yet. By the time he was 10, Daquan had been in 3 different foster homes. He was a full 2 years behind in school. He had a hard time sitting still and concentrating for even a few minutes at a time. But when he was in the 6th grade, with the support of his foster parents and other support and therapy, he decided that he wanted to try and catch up with his peers and get on his correct grade level.
He entered a college prep school here in Baltimore and a High School in Baltimore and he is now in the 11th grade and has straight A's and he has his sight set on going to college to study math and science. He still has some emotional problems left over from his early experiences and he takes medication for his attention deficit hyperactivity disorder. We have talked a lot in therapy about his early losses, his traumas, his having to be away from his parents and his siblings and what that's meant to him as he try to balance those losses with getting over his traumas and moving on in his life. What inspires me the most about Daquan is that he is able to recognize and has been early on that he didn't have to be ruled by his circumstances and he's been open to help from his foster family and other supports and therapy in order to get better.

Dr. Jacqueline Stone: Inspiring moments is produced for WYPR by Kennedy Krieger Institute. I am Dr. Jacqueline Stone.