Last year, when the COVID-19 pandemic paused daily routines around the world, one of the things Laura Wille quickly realized she was going to miss was volunteering in person at Kennedy Krieger Institute for WIN Wednesdays.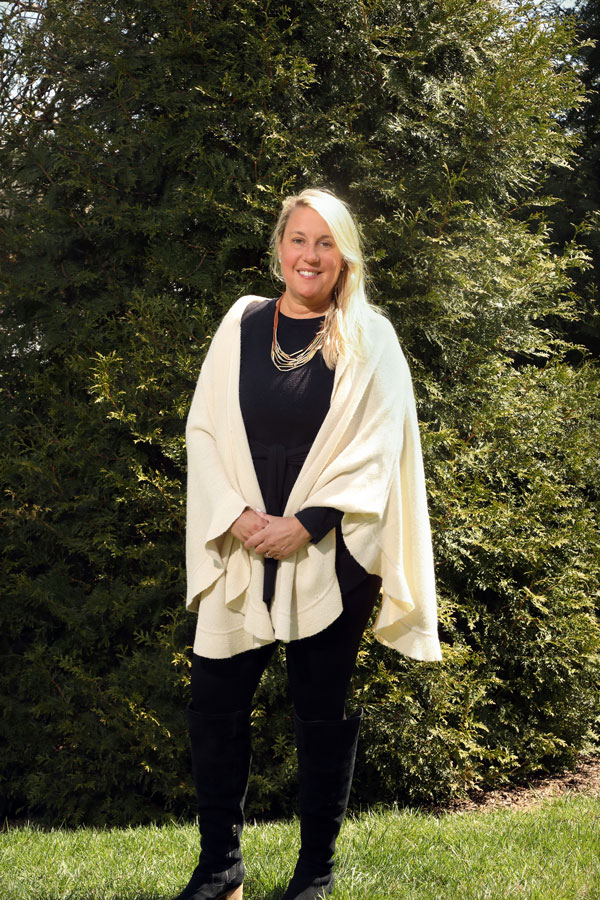 That's when members of the Women's Initiative Network (WIN) for Kennedy Krieger volunteer in the Child Life and Therapeutic Recreation Department's playroom, playing games and doing other fun activities with patients staying in Kennedy Krieger's hospital. It's very hands-on, it's intense, and Laura absolutely loves it.
"It's the most meaningful part of being a member of WIN, volunteering in the playroom," says Laura, who joined WIN eight years ago at the invitation of a friend and is now the organization's membership chair. "I love playing board games with the patients—they're so excited to be playing a game that they don't even realize they're getting some therapy at the same time."
For the kids, playroom time means a break from more structured therapy sessions. "I know that when I'm in the playroom, I have the opportunity to bring a lot of joy to patients and their families. And the child life specialists are amazing, and really make it fun for the kids. You can tell the specialists really love what they do."
It's easy to volunteer at Kennedy Krieger because we believe in Kennedy Krieger." – Laura Wille
Laura, a former social work case manager, is also active in WIN's fundraising and networking efforts, and has learned a lot about Kennedy Krieger's many programs, clinics and schools since joining WIN. "I love supporting the Institute and its patients and families, and getting the word out about what Kennedy Krieger does—that's very important to me."
Last fall, Laura's daughter, Georgia, experienced a concussion after she was hit by a car near her college campus. A fellow WIN member suggested Georgia be seen by the Institute's Concussion Clinic. "During the telehealth appointment, they did a battery of memory and physical tests, and gave a clear picture of what her follow-up should be," Laura says. "Georgia had a great rapport with the clinicians, which helped me know she would follow their advice."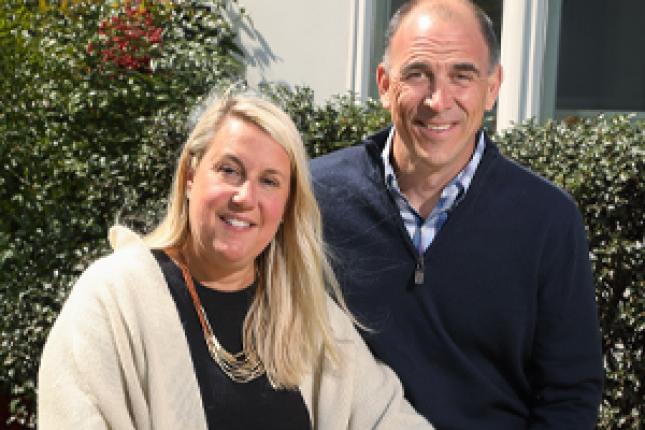 That experience only strengthened Laura's passion for volunteering through WIN. While the pandemic has put in-person volunteering on hold, she's looking forward to volunteering virtually, interacting with patients—painting or reading stories, for example—via Zoom.
"WIN is a great group of women who really, truly want to help Kennedy Krieger's patients and families. It's easy to volunteer and make the choice to offer financial support because we see how hard the staff works, how dedicated they are, and how much the patients benefit from Kennedy Krieger's services and programs. It's easy to be supportive because we believe in Kennedy Krieger."
Visit the Women's Initiative Network website to learn more about WIN and its volunteer opportunities and events, including its annual Wine Walkabout and Hats & Horses Benefitting Kennedy Krieger.