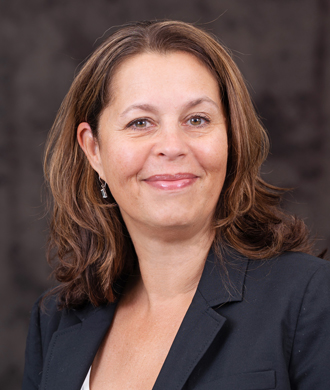 BALTIMORE, August 22, 2023—Researchers at Kennedy Krieger Institute and UC Davis Health have received a $2.5 million grant from the Centers for Diseases Control and Prevention (CDC) to develop and validate a clinical tool to predict mental health concerns in adolescents following a concussion or other traumatic brain injury.
During the five-year project, researchers will conduct an observational study in six emergency departments around the country, working with patients ages 11 to 17 who come to the emergency department for a mild traumatic brain injury. Each patient and parent will fill out questionnaires at the time of enrollment and then one to two weeks, one month and three months after that hospital visit.
Researchers are interested in any new or worsening anxiety and depression symptoms, said Beth Slomine, assistant vice president of psychology at Kennedy Krieger Institute and a co-principal investigator of the study. They also will measure unmet mental health care needs, such as patients not receiving any mental or behavioral health care despite new or worsening anxiety or depression.
"We know that mental health concerns can worsen after a mild traumatic brain injury, so understanding who is at risk for this can help emergency departments and other clinicians prepare and provide resources," Dr. Slomine said. "In this way, our study has the potential to impact the health and wellbeing of children worldwide."
Adolescents and concussion
Currently there is no validated prognostic tool to assess risk for ongoing or new mental health conditions in adolescents after a traumatic brain injury, including concussion. However, researchers and clinicians have seen increased evidence that concussed patients are at risk for depression and other mental health issues.
Prior studies demonstrate that up to 50 percent of adolescents who sustain a mild traumatic brain injury experience substantial mental health issues during their recoveries. 
In addition, up to 78 percent of children with traumatic brain injuries who have new or worsening mental health concerns are not receiving appropriate mental health care. Racial, ethnic and economic inequities contribute to these health outcomes, and developing a standardized tool will help hospitals and clinics develop better guidelines and practice.
One in five teens in the U.S. report having been diagnosed with at least one concussion, according to research published by JAMA. Children who play sports are particularly at risk for concussion.
More on the study
The six hospitals participating in the study are UC Davis Medical Center, Children's Wisconsin, Texas Children's Hospital, Children's Medical Center of Dallas, Children's Hospital of Philadelphia, and Hasbro Children's Hospital in Providence, Rhode Island. These six hospitals are part of the Pediatric Emergency Care Applied Research Network (PECARN).
"Each of these sites treat a larger number of children with mild traumatic brain injuries and have a high proportion of children from diverse backgrounds," said Daniel Nishijima, professor of emergency medicine at UC Davis Health and co-principal investigator of the study.
This work is in collaboration with senior collaborators Nathan Kuppermann, Bo Tomas Brofeldt Endowed Chair of Emergency Medicine at UC Davis Health, and Stacy Suskauer, director of the Brain Injury Clinical Research Center at Kennedy Krieger Institute and vice president of pediatric rehabilitation.
###
About Kennedy Krieger Institute:
Kennedy Krieger Institute, an internationally known nonprofit organization located in the greater Baltimore-Washington, D.C., region, transforms the lives of more than 27,000 individuals a year through inpatient and outpatient medical, behavioral health and wellness therapies; home and community services; school-based programs; training and education for professionals; and advocacy. Kennedy Krieger provides a wide range of services for children, adolescents and adults with diseases, disorders and injuries that impact the nervous system, ranging from mild to severe, and those who are typically-developing. The Institute is home to a team of investigators who contribute to the understanding of how disorders develop, while at the same time pioneering new interventions and methods of early diagnosis, prevention and treatment. Visit KennedyKrieger.org for more information about Kennedy Krieger.   
MEDIA CONTACT:
Jessica Gregg
Greggj@KennedyKrieger.org
443-823-9811 (cell)