Meet 21-year-old Hayden. In the fall of 2015, Hayden sustained three concussions, just weeks apart from one another, while playing for his school's junior varsity soccer team.
Hayden's concussion symptoms didn't go away, and he was eventually diagnosed with post-concussion syndrome (PCS), which is described as the persistence of concussion symptoms weeks, months, or a year or more after sustaining a concussion.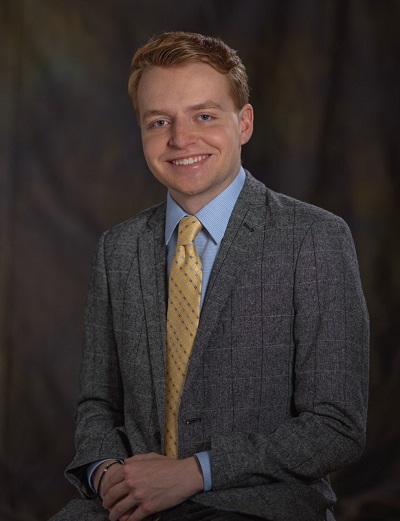 Hayden went to a variety of doctors for help, who were either dismissive and unwilling to take him seriously, or who gave him a grim prognosis, like the doctor who told him he would have to live in chronic pain forever, when he was only 15-years-old. Eventually, Hayden came to the Concussion Clinic at Kennedy Krieger, who helped improve Hayden's outlook on his future.
"They were fully invested in getting me better, instead of giving up," Hayden recalls. "They treated me and my family with empathy."
Hayden says the most impactful moment of his treatment came when Dr. Stacy Suskauer, Vice President of Pediatric Rehabilitation at the Institute, told Hayden she had previously treated many children who had gone through exactly what he was experiencing, and that they made a full recovery.
"Dr. Suskauer and her team were the first people I had seen since my concussion who said that there was a light at the end of the tunnel," Hayden says.
Hayden received care from the Concussion Clinic's interdisciplinary team. In addition to appointments with Dr. Suskauer, Hayden was seen by a psychologist and a neuropsychologist. Hayden still experiences symptoms of his concussions, but says that thanks to his treatment at Kennedy Krieger, they have decreased and become more manageable.
When asked what he wishes people knew about concussions, Hayden says he wishes people understood that just because a symptom isn't visible, doesn't mean it isn't occurring. "Just because it cannot be seen, doesn't mean it isn't there," he says. "My life changed for the better after getting another doctor's opinion!"
Today Hayden is a successful college student, who aspires to have an impactful career as an engineer. During his time in college, Hayden has also completed research on the brain, which he says has not only been professionally, and personally fulfilling, but it's changed his perspective on his experience with PCS.
"It's allowed me to look back on it and say that I have done something towards helping others going through what I have gone through," he says. "I want to have made the world a better place than when I entered it," he says.