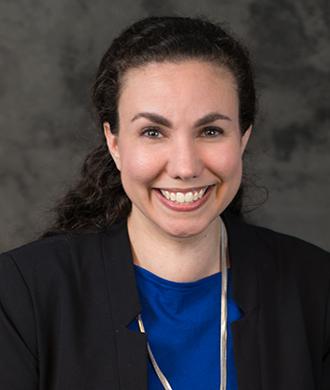 Licensed Psychologist, Pediatric Psychology Clinic and Consultation Service
Kennedy Krieger Institute
707 North Broadway
Baltimore, MD 21205
United States
About
Dr. Valerie Paasch is a licensed psychologist with the Pediatric Psychology Program in the Department of Behavioral Psychology and the Director of Behavioral Sleep Services in the Sleep Disorder Clinic at Kennedy Krieger Institute. Dr. Paasch is also an assistant professor in the Department of Psychiatry and Behavioral Sciences at the Johns Hopkins University School of Medicine.
Education
Dr. Paasch received her doctorate in clinical psychology with specialization in child clinical psychology from Louisiana State University in 2010. She completed her internship and two years of post-doctoral fellowship in pediatric psychology at Kennedy Krieger Institute and Johns Hopkins University School of Medicine. Dr. Paasch is a licensed psychologist in the state of Maryland, and provides training and supervision to pre-doctoral interns and post-doctoral fellows in pediatric psychology. She is a professional member of the Society for Pediatric Psychology and the American Psychological Association (APA) Division of Rehabilitation Psychology.
Research
Dr. Paasch's training and research have focused on the development and evaluation of interventions to promote coping and adjustment to acute and chronic medical conditions and associated treatments for youth and their families. She has special interest in pediatric psychology, neurodevelopmental disabilities, and the application of applied behavior analysis principles. Specific research interests include procedural preparation, pediatric sleep, and pediatric brain injury.
Current research projects include: a grant-funded study examining the use of educational materials to prepare children with neurodevelopmental disabilities for an overnight sleep study; using behavioral desensitization to promote child tolerance of overnight sleep studies; use of actigraphy with pediatric populations; and identifying behavioral and psychological interventions provided to children with brain injury and their families in an interdisciplinary clinic setting.
Research Publications
Paasch V, Hoosier TM, Accardo J, Ewen JB, Slifer KJ (2012). Technical tips: performing EEGs and polysomnograms on children with neurodevelopmental disabilities.Neurodiagn J. 52(4), 333-48.
Other Publications
Amari, A., Paasch, V., Suskauer, S., Slomine, B., Slifer, K. (2012). Using behavioral assessment methods to identify preferred environmental stimuli for children with disorders of consciousness. Brain Injury, 26, 524–525.
Paasch, V., Leibowitz, L., Accardo, J., & Slifer, K. (2016). Preparing children with autism spectrum disorders for overnight sleep studies: A case series. Clinical Practice In Pediatric Psychology, 4(2), 153-163. doi:10.1037/cpp0000139