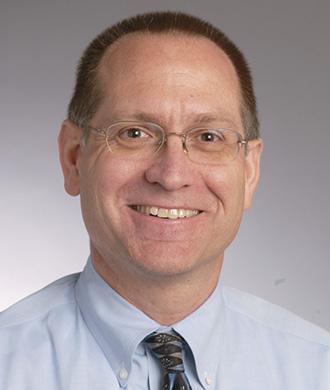 Director, Pediatric Psychology Program
Kennedy Krieger Institute
707 N. Broadway
Baltimore, MD 21205
United States
About
Dr. Keith Slifer is the founding director of the Pediatric Psychology Program in the Department of Behavioral Psychology at the Kennedy Krieger Institute. Dr. Slifer is also a professor in the Department of Psychiatry and Behavioral Sciences with a secondary appointment in Pediatrics at the Johns Hopkins University School of Medicine.
Education
Dr. Slifer received his bachelor's degree from Western Maryland College (now William McDaniel College) and continued his education at the University of Maryland, Baltimore County (UMBC) for his master's degree and Florida State University for his doctoral degree. He completed his internship at the Medical College of Pennsylvania in the Department of Psychiatry, which is now part of Drexel University. Dr. Slifer began his employment with Kennedy Krieger Institute in 1980. He served as a clinical assistant (1980-81), research assistant (1981-82), licensed psychologist (1987-present) and director of training (1988-1991) for the Department of Behavioral Psychology at Kennedy Krieger before becoming director of the pediatric psychology program (1997-present).
Dr. Slifer is a member of the Association for Behavior Analysis International, the American Psychological Association, the Society of Pediatric Psychology and the American Pain Society. He served on the National Institute of Health and Human Development, Biobehaviroal and Behavioral Sciences Subcommittee from 2008-2013.
Research
Dr. Slifer is a child clinical psychologist specializing in pediatric psychology and applied behavior analysis. His work focuses on conducting systematic behavioral assessment and treatment of children's distress behavior and coping during illness, medical care, hospitalization and rehabilitation. Research by Dr. Slifer and his colleagues demonstrates methods for alleviating children's anxiety, behavioral distress and pain associated with medical care. Principles of behavior and learning and empirically validated behavioral procedures are used to teach children who have been diagnosed with chronic health conditions (with or without intellectual and developmental disabilities) the skills needed to cope with procedures and behavioral restrictions imposed by medical routines. This approach is also applied to helping children and adolescents adhere with long-term health care regimens.
A particular focus of Dr. Slifer's work has been on using behavioral methods to decrease reliance on sedation for child cooperation, coping and motion control during medical and rehabilitation procedures. Assessment and treatment of needle phobia in children with chronic conditions requiring repeated needle sticks has also been a focus of Dr. Slifer's research. The effectiveness of behavioral protocols is evaluated using applied behavior analysis research methods.
Dr. Slifer's research activities include behavioral training for pediatric neuroimaging without sedation, non-pharmacological approaches to pediatric acute procedural pain, behavioral rehabilitation of pediatric pain associated disability and analysis and intervention to decrease behavioral distress and improve coping and daily functioning during hospitalization, medical care and neurorehabilitation.
NOW AVAILABLE: A Clinician's Guide to Helping Children Cope and Cooperate with Medical Care An Applied Behavioral Approach by Keith J. Slifer, Ph.D.
Complete List of Published Work in My Bibliography:
https://www.ncbi.nlm.nih.gov/pubmed/?term=Slifer+KJ
Related Links
Elsevier Fingerprint Engine Profile for Keith J. Slifer