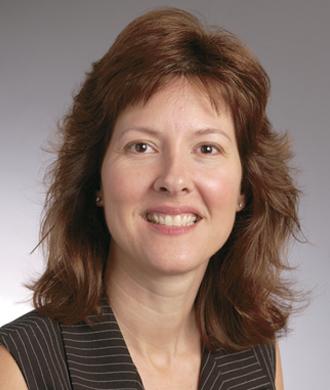 Director of Direct Care Services, Neurobehavioral Unit
Kennedy Krieger Institute
707 N. Broadway
Baltimore, MD 21205
United States
About
Lynn G. Bowman, MA, is the director of direct care services on the Neurobehavioral Unit at the Kennedy Krieger Institute. She is also an assistant professor of Psychiatry and Behavioral Sciences at the Johns Hopkins University School of Medicine.
Education
Bowman earned her master's degree in experimental psychology at Hollins University and completed an internship at the Harmarville Rehabilitation Center. She was a psychologist B at the Multihandicapped Habilitation Center in Central Virginia before coming to the Kennedy Krieger Institute in 1989. She has been a clinical specialist, senior program specialist and a faculty member for the Department of Psychology at the Kennedy Krieger Institute before becoming the director of direct care services for the neurobehavioral unit in 1998. She is on the editorial board of the Journal of Applied Behavior Analysis and is an active member of the Association for Behavior Analysis. She is a charter member of the Maryland Association for Behavior Analysis and is a psychology associate in the state of Maryland.
Research
Approximately 10 percent of children and adults with intellectual disabilities, autism or other neurobehavioral disorders display severe behavior problems such as self-injury, aggression, or property destruction. The neurobehavioral unit (NBU) at the Kennedy Krieger Institute provides a continuum of care for these individuals that includes consultation services, a 16-bed inpatient program, outpatient follow-up, and intensive outpatient services. The primary approach used is applied behavior analysis, characterized by the application of principles of behavior derived through laboratory research, the objective measurement of behavior, and the systematic analysis of relations between behavior and environmental events. The NBU is recognized as one of the leading programs in the nation for providing intensive behavioral treatment to individuals with severe behavior disorders and developmental disabilities as well as for offering advanced training in applied behavior analysis.
The individuals served on the NBU frequently present rare behavior disorders that require innovative treatment approaches, so the NBU faculty and staff must constantly design new treatments to meet the varied needs of their patients. Over the last several years, the faculty and staff of the NBU have systematically evaluated the effectiveness of a number of new treatments and have published their findings in a variety of professional journals. Bowman's research focuses on the biobehavioral assessment and treatment of destructive behavior disorders among persons with developmental disabilities, the interactive effects of pharmacologic and psychological interventions and managing human service staff.
Related Links
Elsevier Fingerprint Engine Profile for Lynn Bowman
Research Publications
DeLeon IG, Hagopian LP, Rodriguez-Catter V, Bowman LG, Long ES, Boelter EW (2008). Increasing wearing of prescription glasses in individuals with mental retardation. J Appl Behav Anal. 41(1), 137-42.
Hagopian LP, Bruzek JL, Bowman LG, Jennett HK (2007). Assessment and treatment of problem behavior occasioned by interruption of free-operant behavior. J Appl Behav Anal. 40(1), 89-103.
DeLeon IG, Toole LM, Gutshall KA, Bowman LG (2005). Individualized sampling parameters for behavioral observations: enhancing the predictive validity of competing stimulus assessments. Res Dev Disabil. 26(5), 440-55.
Toole LM, DeLeon IG, Kahng S, Ruffin GE, Pletcher CA, Bowman LG (2004). Re-evaluation of constant versus varied punishers using empirically derived consequences. Res Dev Disabil. 25(6), 577-86.
Rush KS, Bowman LG, Eidman SL, Toole LM, Mortenson BP (2004). Assessing psychopathology in individuals with developmental disabilities. Behav Modif. 28(5), 621-37.
Hagopian LP, Toole LM, Long ES, Bowman LG, Lieving GA (2004). A comparison of dense-to-lean and fixed lean schedules of alternative reinforcement and extinction. J Appl Behav Anal. 37(3), 323-38.