The Integrated Early Learning Center at Kennedy Krieger Institute is a new and unique learning center that aims to provide a comprehensive and family-centered education to children aged 3 to 5.
The center will be located in the Windsor Mill area of western Baltimore County and will provide an inclusive environment where both typically developing children and children who are neurodiverse can learn together. The center's staff, which includes trained educators and special educators, will educate up to 40 children and offer free tuition to those who qualify. Moreover, the center will serve as a training hub for early childhood educators from across Maryland and virtual training to support educators in the field. 
The goal of the center's curriculum is to improve the social, emotional, functional, and behavioral outcomes of the students while also closing the achievement gaps experienced by young children from disadvantaged communities or with developmental disabilities. The center's staff also seeks to forge strong relationships with families, recognizing that family care is critical to the success of young learners. The center is set to open in June 2023, and student applications will be available in mid-April 2023. Upon full staffing, the Integrated Early Learning Center will employ about 30 people, including a director, teachers, a social worker, and classroom assistants.
What Sets Us Apart:
Four pre-K inclusion classrooms
Certified teachers
Art-infused curriculum
Family-centered resources offered
Careers: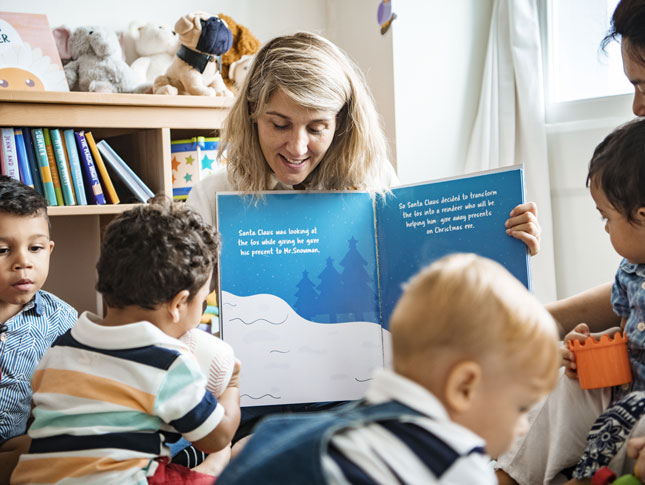 Join the talented team at Kennedy Krieger's Integrated Early Learning Center! We are currently recruiting for several positions. Kennedy Krieger offers a competitive salary and outstanding benefits, including child care subsidies, free parking, 401(k) with employer match, tuition reimbursement and a student loan repayment assistance program.
About Kennedy Krieger Institute: 
Located in the Baltimore-Washington, D.C., region, Kennedy Krieger is internationally recognized for improving the lives of tens of thousands of children, adolescents and adults with neurological, rehabilitative or developmental needs through inpatient and day hospital programs, outpatient clinics, home and community services, education and research. Learn more