Kennedy Krieger Institute publishes magazines, newsletters, brochures, and articles to educate and inform the public about the breakthroughs, news, and stories from the Institute. Please browse through our publications and use the subscribe links below.
If you would like more information about the Institute, you may request Kennedy Krieger Institute's general capabilities brochure.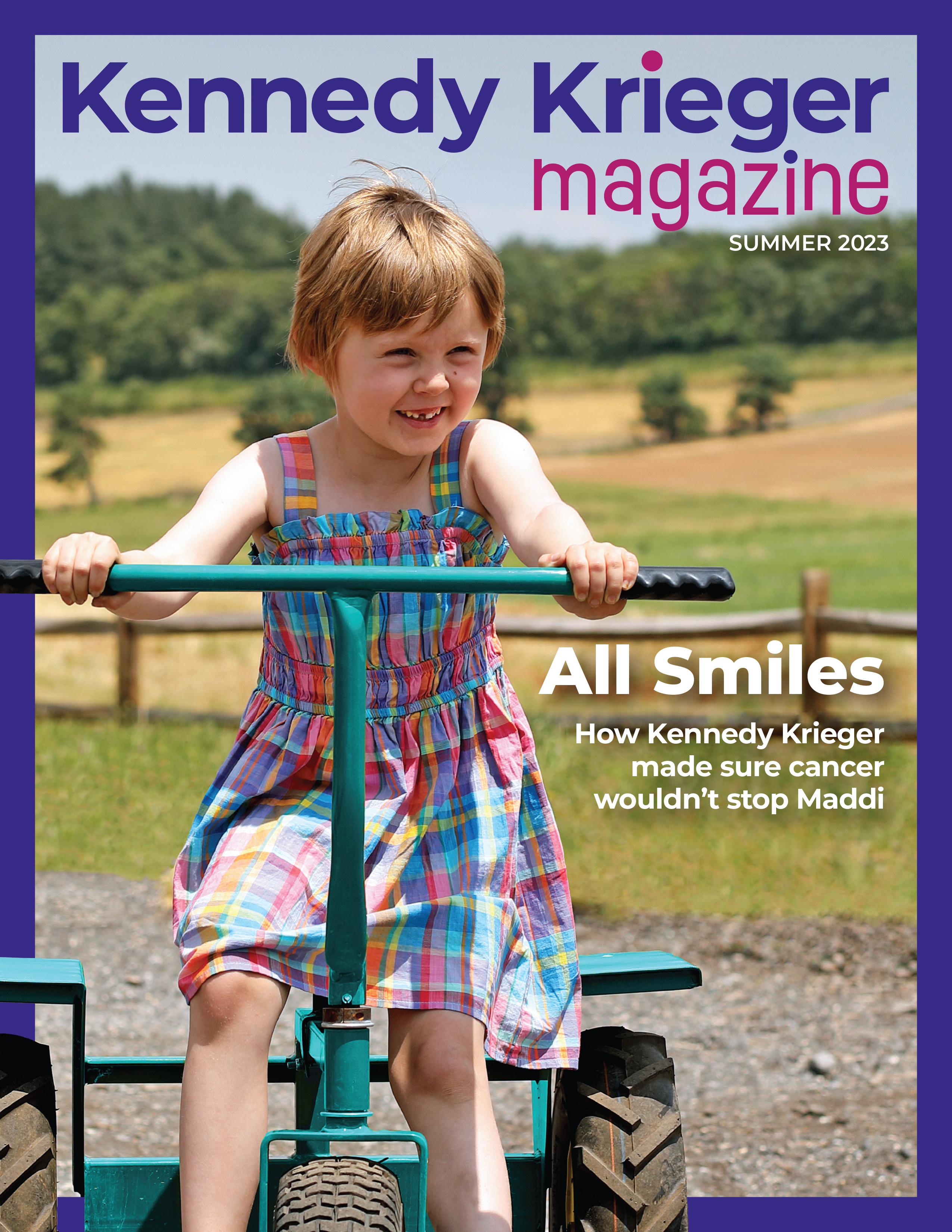 Kennedy Krieger Magazine
The Institute's magazine informs readers about the latest institute news and advances in research, patient care, special education, and community programs; it also provides inspirational articles on our patients' achievements.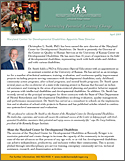 Maryland Center for Developmental Disabilities – E-Newsletter
The quarterly newsletter for the Maryland Center for Developmental Disabilities includes news on their upcoming events and conferences, awards received by members of the MCDD team, current projects, policy updates, and more.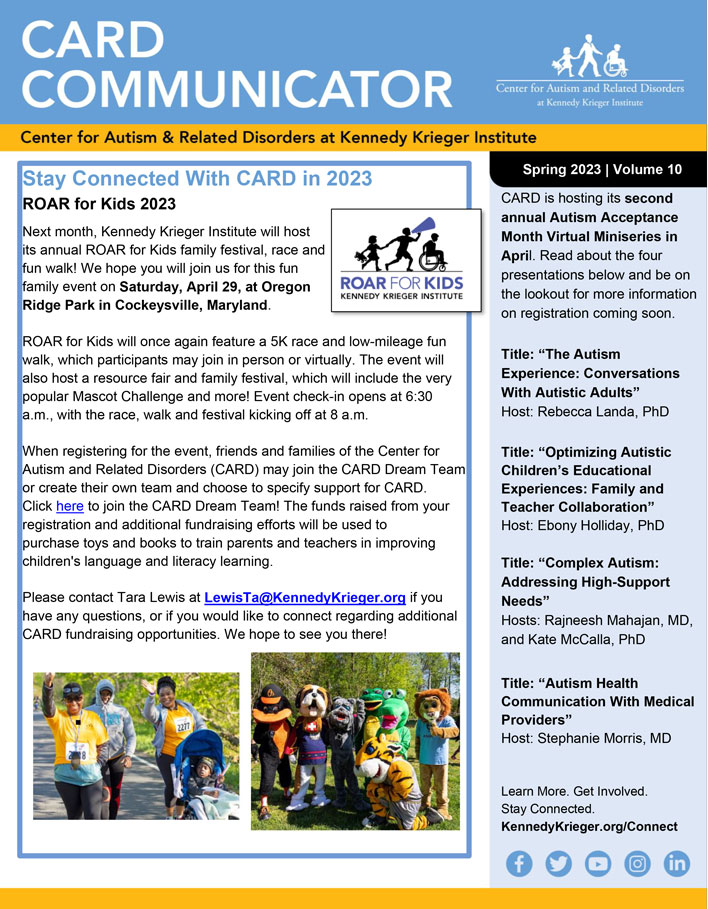 Center for Autism and Related Disorders – Newsletter
The monthly newsletter from the Center for Autism and Related Disorders provides readers with information about their research opportunities, recent discoveries, upcoming special events, and training opportunities.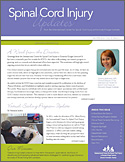 International Center for Spinal Cord Injury – Newsletter
Spinal Cord Injury Updates from the International Center for Spinal Cord Injury at Kennedy Krieger Institute is published several times during the year, providing the latest news and stories from the world-reknowned spinal cord program at Kennedy Krieger Institute.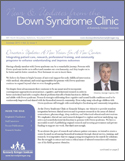 Down Syndrome Clinic – Newsletter
News & Updates from the Down Syndrome Clinic at Kennedy Krieger Institute informs readers of advances in Down Syndrome research, as well as upcoming events and inspiring stories from the clinic.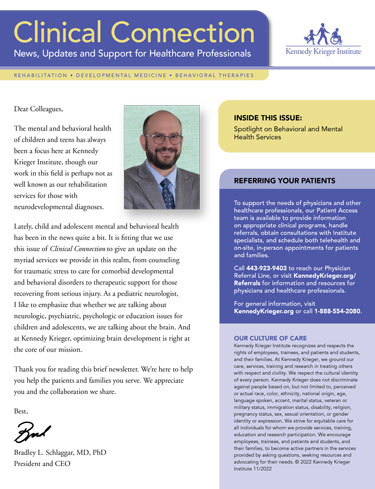 Clinical Connection – News, Updates, and Support for Healthcare Professionals
Clinical Connection provides health care professionals an overview of the programs and services offered through the Institute, as well as updates on a number of our patient care programs.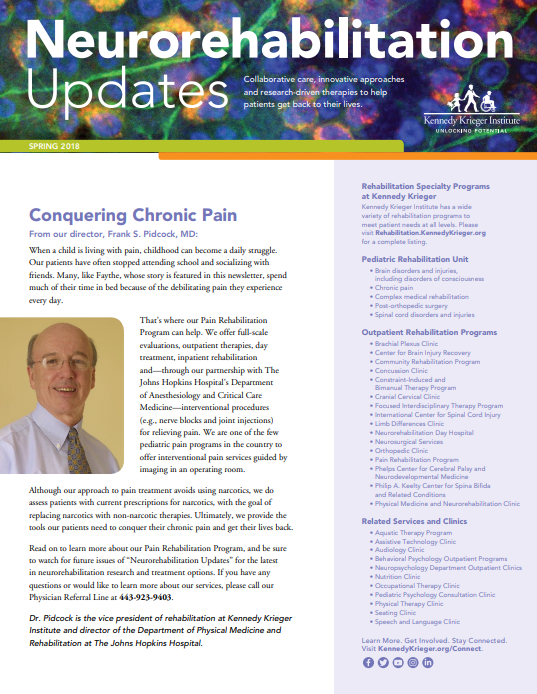 Neurorehabilitation Updates – Newsletter
Neurorehabilitation Updates highlights the latest research and treatment options in the field of neurorehabilitation.