Neurodevelopmental disabilities is an exciting, recently recognized field of medicine, with a long tradition of training.
Message from the Program Leadership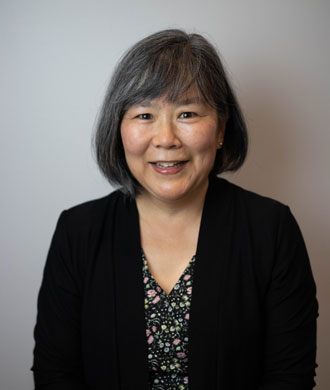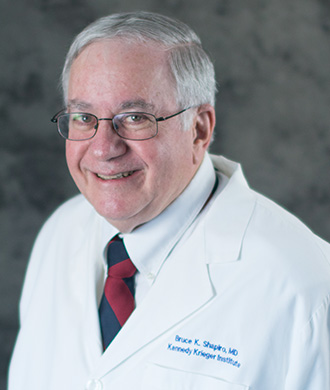 Neurodevelopmental disabilities (NDD) is an exciting, relatively new neurology-based pediatric subspecialty. The term neurodevelopmental disabilities refers to conditions where the growth and development of the nervous system are affected. These conditions occur during childhood and impact physical, learning, language, or behavior domains. Neurodevelopmental conditions affect daily functioning and can continue throughout the lifespan.  Neurodevelopmental disabilities brings together the fields of pediatrics, neurology, genetics, rehabilitation medicine, psychiatry, and allied health fields.
Training in neurodevelopmental disabilities allows board certification in 3 specialties, including pediatrics, neurology with special qualification in child neurology, and neurodevelopmental disabilities. NDD graduates will have the academic, clinical, and research training to be leaders in their field. Opportunities to participate in advocacy projects will also allow trainees to have impact in the community. The multidisciplinary training environment allows a hands-on and supported experience with working on teams of different professionals in specialized clinics providing state of the art care. The faculty at Kennedy Krieger are national and international leaders in their areas and are committed to mentor residents to articulate and achieve their academic career goals. The rich research and academic environment at Kennedy Krieger and the adjacent Johns Hopkins Hospital provides an excellent resource for training and mentorship.
Kennedy Krieger Institute was the first ACGME accredited NDD program in the country and has a long standing history of comprehensive and multidisciplinary training. Our NDD program provides a dynamic setting reflecting the advances in neuroimaging, genetics, developmental neuroscience, translational and clinical trials sciences that advance understanding and treatment of neurodevelopmental conditions. We offer a breadth and depth of experiences and academic resources to foster your career development. We welcome you to contact us and come visit or do an elective rotation to explore the program.
Sincerely,
Miya Asato, MD
Program Director, Kennedy Krieger Institute/Johns Hopkins University Joint Residency Program in Neurodevelopmental Disabilities
The Arnold J. Capute, MD, MPH Chair in Neurodevelopmental Disabilities
Asato@KennedyKrieger.org
Bruce K. Shapiro, MD
Associate Program Director, Kennedy Krieger Institute/Johns Hopkins University Joint Residency Program in Neurodevelopmental Disabilities
Shapiro@KennedyKrieger.org
Neurodevelopmental Disabilities Residency Program Application