The Excellence in Mentorship of UnderRepresented Groups (EMURG) for Health Equity Leaders Fellowship Program supports federal public health careers and professional development to address health disparities. EMURG Fellows will be placed in one of the Department of Health and Human Services Agencies, for example:
Administration for Children and Families
Agency for Healthcare Research and Quality
Centers for Disease Control and Prevention
Centers for Medicare and Medicaid Services
Food and Drug Administration
Health Resources and Services Administration
Indian Health Services
National Institutes of Health
Office of Minority Health
Substance Abuse and Mental Health Services Administration
EMURG Fellowship will increase the EMURG Fellow's understanding of and ability to address the social and political determinants of health disparities through ongoing learning and mentorship experiences.  The EMURG Fellowship is designed to increase knowledge and commitment to careers in the federal public health workforce.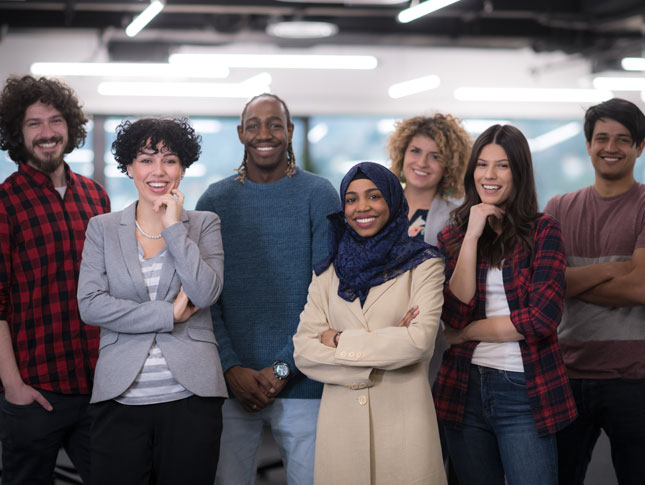 The 12-month (full-time/40 hours per week) fellowship program is funded by the Department of Health and Human Services, Office of Minority Health. Fellows may also gain clinical experience and develop professional leadership skills in the public health field.
EMURG Application
The Center for Diversity 2023 EMURG Application has closed.
EMURG 12-Month Fellowship Stipend
Based on Calendar Year 
Pre-Master's                  $46,752.00
Masters/Pre-Doc          $47,820.00
Post-Doc                        $75,240.00
** These rates include any necessary housing expenses
The goals of the EMURG Fellowship are:
Recruit and support up to 10 graduate fellows per year
Implement a 2-week Orientation and ongoing Public Health and Leadership Seminars
Disseminate information through DHHS, academic, and national health policy presentations, and peer-reviewed publications
Increase the number of individuals from underrepresented populations in DHHS who enter the federal public health workforce
Student Criteria
Student in a Master's Degree or Doctoral Program
Students who received their master's degree or doctoral degree within 12 calendar months of the EMURG orientation (last week in May)
Grade point average > 3.0/4.0 scale
Commitment to reducing health disparities
Interest in leadership career in the federal government
Able to commit to the length of the program (Full-time/40 hours per week)
Benefits
Academic foundation in political and social determinants of health
Experience working in the federal government
Multi-level culturally congruent mentorship
Stipend based on federal rates for academic level
Paid housing and transportation expenses
Sponsorship to public health conference
Please Note:
All 2023 Center for Diversity programs, including the EMURG Health Equity Fellowship, are anticipated to be in-person. The status of programs and fellowships is subject to change based on the status of the ongoing COVID-19 pandemic. Please visit the Center for Diversity website and the Centers for Disease Control and Prevention website for up-to-date information on program modifications.
For More Information:
For additional program information, please contact EMURG_Fellowship@kennedykrieger.org.
Related Materials and Information:
EMURG Health Equity Fellowship Fact Sheet
EMURG Frequently Asked Questions
This webpage was supported by the Office of Minority Health of the U.S. Department of Health and Human Services (H.H.S.) as part of a financial assistance award totaling $750,000 with 100 percent funded by the Office of Minority Health/OASH/HHS. The contents are those of the author(s) and do not necessarily represent the official views of, nor an endorsement, by the Office of Minority Health/OASH/HHS, or the U.S. Government. For more information, please visit https://www.kennedykrieger.org/training/programs/center-for-diversity-in-public-health-leadership-training/EMURG