BALTIMORE, February 11, 2021 – Two longtime supporters of Kennedy Krieger Institute recently gave a total of $6.6 million to the Institute through their estates. One gift will be used to recruit new scientists; the other to support the overall work of Kennedy Krieger.
Both donors were women who gave modestly but continually throughout their lifetimes; their charitable giving supported causes that included but was not limited to the education and healthcare of children. Their generosity also mirrors a current trend in philanthropy that sees women playing a large role in a family's charitable giving.
Notably, these two gifts are the largest legacy gifts from single donors in the Institute's history.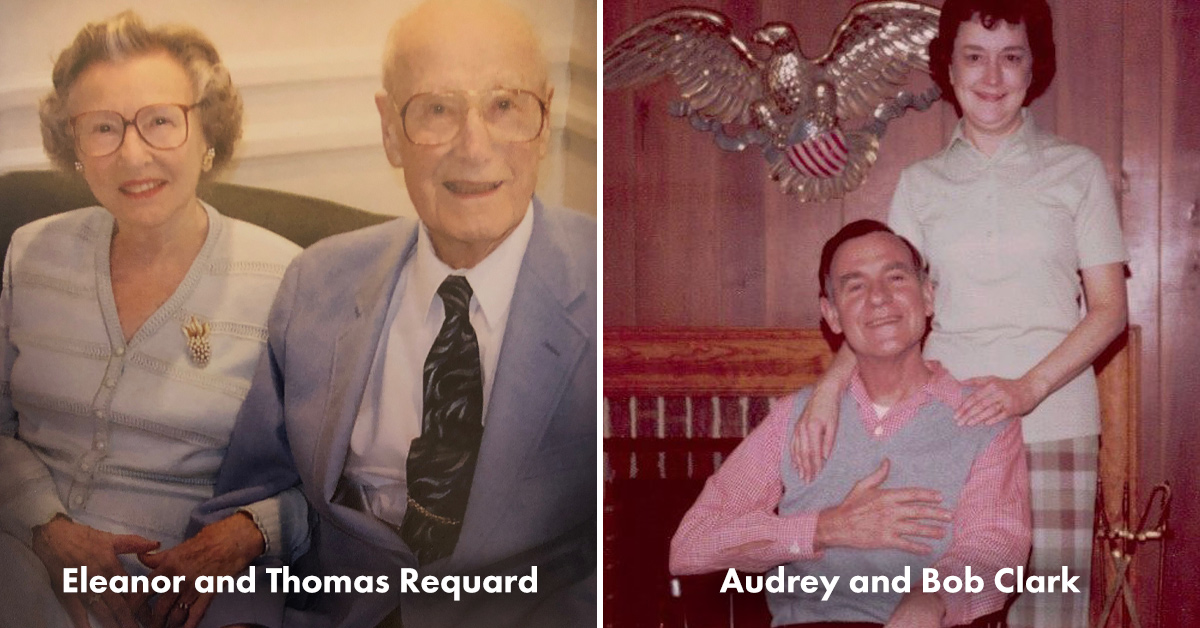 Mrs. Eleanor Black Requard of St. Michaels, Maryland, an innovative Maryland educator during her lifetime, bequeathed $5.4 million to Kennedy Krieger to be used for the Institute's strategic priority of recruitment of new faculty and scientists.
Mrs. Requard was a Brooklyn, New York native whose family came to Baltimore when her father was appointed as chief engineer charged with overseeing construction of the Domino Sugar plant. She graduated from Towson University (then called Maryland State Normal School) and received a master's degree in education from Johns Hopkins University. She later served as a supervisor for Baltimore's Board of Education before she assumed the task of implementing kindergarten throughout the Baltimore County Public School system.

Mrs. Audrey W. Clark of Glen Burnie, Maryland, bequeathed $1.2 million to the Institute. The gift came with no restrictions other than to provide funding for the Institute's greatest needs.
Mrs. Clark worked as an executive secretary for B&O Railroad and enjoyed volunteering and spending time with her extended family.
Both women were described by family and friends as humble people who cared more about making gifts to charitable causes rather than receiving credit for their generosity.
"We are so grateful for these gifts, which will allow us to make great strides in our work," said Bradley Schlaggar, MD and PhD, Kennedy Krieger's president and CEO. "But it was equally heartening to learn that these two generous donors supported us throughout their lifetimes. In the case of Mrs. Clark, she was a donor for more than 30 years.  Both of these women supported us steadfastly for decades and their legacy gifts will impact future generations of patients and students as well."
About Kennedy Krieger Institute:
Kennedy Krieger Institute, an internationally known nonprofit organization located in the greater Baltimore/Washington, D.C., region, transforms the lives of more than 25,000 individuals a year through inpatient and outpatient medical, behavioral health and wellness therapies; home and community services; school-based programs; training and education for professionals; and advocacy. Kennedy Krieger provides a wide range of services for children, adolescents and adults with diseases, disorders and injuries that impact the nervous system, ranging from mild to severe. The Institute is home to a team of investigators who contribute to the understanding of how disorders develop, while at the same time pioneering new interventions and methods of early diagnosis, prevention and treatment.
###
MEDIA CONTACTS:
Grace Clark
Grace@ProfilesPR.com
410-243-3790 (office)

Jessica Gregg
greggj@kennedykrieger.org
443-823-9811 (cell)