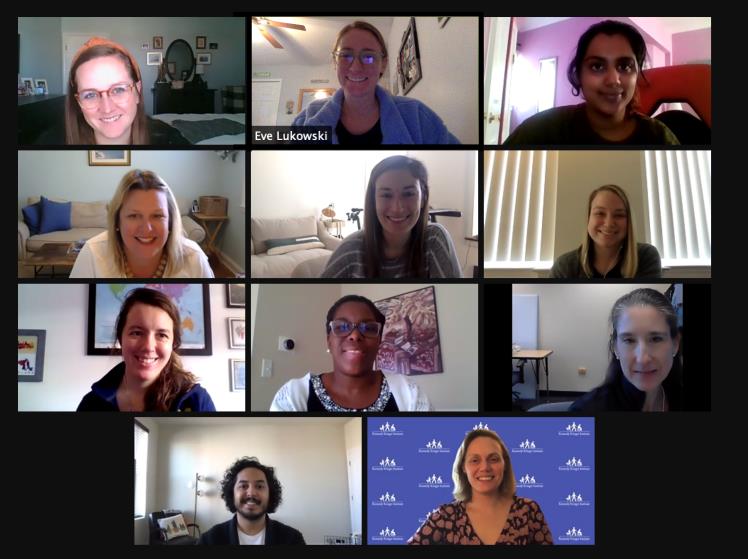 On Friday, November 20, staff members of the Maryland Center for Developmental Disabilities (MCDD) participated in the Neurodevelopmental Collaborative Journal Club hosted by Kennedy Krieger Institute's Neuropsychology department.
Maureen van Stone, Esq., MS, director of the MCDD, and Natasha Ludwig, PhD, helped facilitate discussion of the peer-reviewed journal article "Civil Capacity in Transition-age Youth With History of Central Nervous System Compromise: A Review" (Donders, 2017), published in The Clinical Neuropsychologist.
Eleven staff members and trainees from across the Institute discussed guardianship and its alternatives, as well as the neuropsychologist's role in providing a professional opinion on a patient's capacity so a court may determine whether a guardian is necessary. Attendees also discussed evidence-based assessments that can be used to evaluate a patient's capacity. The Neurodevelopmental Collaborative Journal Club meets monthly to discuss current issues and relevant topics in the field of neuropsychology.