BALTIMORE, October 14, 2019 – Kennedy Krieger Institute, an internationally renowned organization with the mission of improving the lives of children, adolescents, and adults with disorders and injuries of the brain, spinal cord and musculoskeletal system, welcomes Linda Schaefer Cameron as vice president of philanthropy.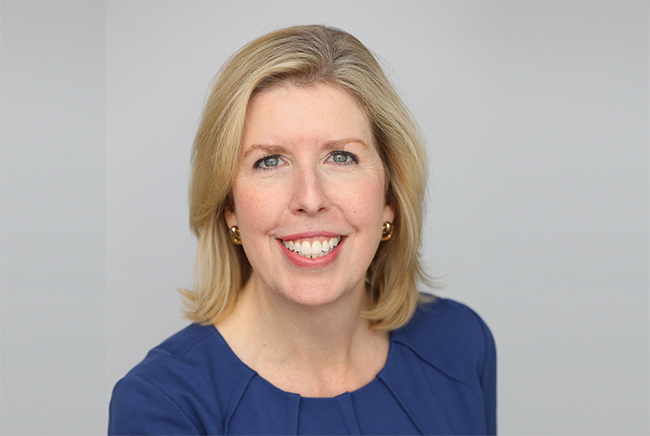 With more than 20 years of experience in fundraising and philanthropy, Cameron will apply her extensive skills and expertise to further enhance the Institute's philanthropic efforts. As vice president of philanthropy and a member of Kennedy Krieger's leadership team, Cameron is responsible for helping to shape the Institute's strategic plan, and design and implement its next capital campaign.
"I have known and respected Kennedy Krieger Institute for many years. I am thrilled to be joining the Institute at a time when there is such opportunity for meaningful progress to improve the lives of children with neurological conditions and change the trajectories of children's lives," said Cameron.
Cameron spent more than 15 years as a fundraising and philanthropy consultant for CCS Fundraising, internationally known as the largest development firm serving more than 500 clients a year in the U.S. and abroad. At CCS, Cameron was managing director and partner where she worked in collaboration with hundreds of nonprofit organizations in the Mid-Atlantic and Southeast region across all sectors including healthcare, secondary and higher education, arts and culture, and human services. Her areas of expertise include capital endowment campaign design and management, strategy development, volunteer training, development assessments, and working with the board members and executive leadership to advance philanthropy to fund an organization's mission. Her work has helped organizations raise over $1 billion.
Prior to CCS, Cameron was the director of corporate relations at the American Heart Association in Baltimore, where she served as a senior member of the local development team and worked directly with the Association's regional board members. In this position, Cameron was responsible for the development of relationships in the corporate community and securing funding. She was also the director of external relations at the Ethics Resource Center (ERC) in Washington, D.C., where she led the start-up of the ERC Fellows Program, which brought together chief executive officers, chief ethics officers, chief compliance officers of business and government, as well as those in academia, to discuss and address ethical issues in the workplace. With an eye towards solutions, Cameron also led the strategic planning and business development process at ERC. Cameron started her career in banking.
"We are excited to welcome Linda to our team," said Dr. Bradley Schlaggar, president and CEO of Kennedy Krieger Institute. "She will be working closely with our leadership team and our board of directors as we formulate our plans for a transformative capital campaign. She'll also assist with the development of our strategic plan, which includes expanding our research efforts, building and expanding our inpatient hospital, and enhancing our service capacity for our patients, families and students. The breadth and depth of her experience in fundraising for nonprofit institutions will, I know, prove invaluable to our mission."
Cameron received her bachelor's degree in political science at the University of Richmond and a Master of Business Administration from Loyola University Maryland. She is a member of the Association of Fundraising Professionals (AFP) and currently serves on the boards of the Baltimore Leadership School for Young Women and the Patterson Memorial Fund.
About Kennedy Krieger Institute:
Internationally recognized for improving the lives of children and adolescents with disorders and injuries of the brain, spinal cord and musculoskeletal system, Kennedy Krieger Institute in the greater Baltimore/Washington, D.C. region serves 25,000 individuals a year through inpatient and outpatient clinics, home and community services, and school-based programs. Kennedy Krieger provides a wide range of services for children with neurological issues, from mild to severe, and is home to a team of investigators who are contributing to the understanding of how disorders develop, while at the same time pioneering new interventions and methods of early diagnosis.
###