Dr. Jacqueline Stone: Today I am joined by Dr. Connie Smith-Hicks, program director of Kennedy Krieger Institute's Rett Syndrome Clinic.
Dr. Connie Smith-Hicks: No parent ever wants to bury a child. But one winter several years ago, Liz's greatest fear became a reality. Her daughter, Tori, died from complications related to rett syndrome. Rett syndrome is a devastating disorder that generally affects girls and often catches parents off guard when they're typically developing infant or toddler, loses skills they once had or stops gaining them.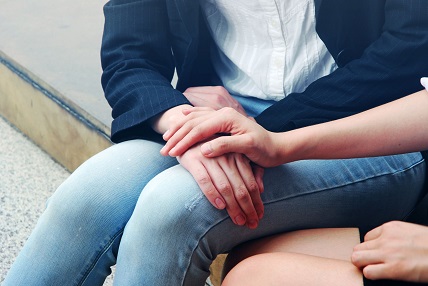 It was at this time that we met Tori. She was a young child who lost her ability to walk, talk, eat and use her hands. Despite lacking these abilities that we take for granted, Tori was a joy to be around. She would gaze at objects that she wanted and while in clinic, she would go look at the door when she thought that the visit should be over. Or, she would use her head to tap switches to answer simple yes or no questions. Tori loved music and people. Most of all, she loved her siblings and she was an integral part of her family. Caring for Tori was a major focus of Liz's life and that focus did not stop with the day to day activities. In fact, Liz serves as a volunteer in Maryland family empowerment representative for Rett syndrome organization. She's alerted when a new child is diagnosed and she connects with the families to support them in their journey.
With Tori's passing, one might expect that Liz would have stepped down from her position and find something to do that was less painful. That wasn't her choice. Instead she continues to support families of children with Rett syndrome by serving as an aid to another child with rett. Liz inspires us at the Kennedy Krieger Institute to continue our research, working daily towards more effective treatments with hope for a cure. Her commitment is remarkable and is a marvelous way of honoring Tori's life and continuing her memory.
Dr. Jacqueline Stone: Inspiring Moments is produced for WYPR by Kennedy Krieger Institute. I am Dr. Jacqueline Stone.