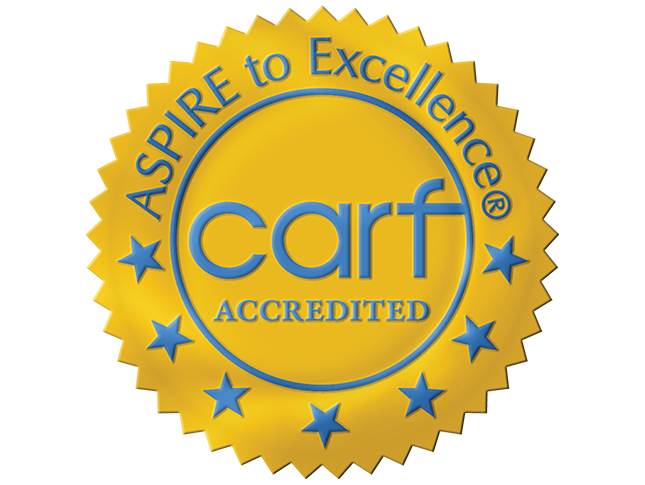 Accrediting organization CARF International recently reaccredited Kennedy Krieger Institute's pediatric rehabilitation programs for another three-year period.
This accreditation decision represents the highest level of accreditation that can be given to an organization and shows the Institute's substantial conformance to CARF International's rigorous standards. (CARF stands for Commission on Accreditation of Rehabilitation Facilities.) To receive a three-year accreditation, an organization must put itself through an extensive peer-review process and must demonstrate, to a team of on-site surveyors, its commitment to offering clinical and therapeutic programs and services that are measurable, accountable and of the highest quality.
Here are just a few of the key areas of strength, as identified by CARF International's report on the Kennedy Krieger programs it surveyed:
"Whatever it takes" is a pervasive philosophy woven into each and every program and department at the organization to make sure that families get what they need, whether it be related to their care or the social determinants of health.
The team members at Kennedy Krieger demonstrate innovative ways to support the families they care for.
The organization's diverse administrative, medical and clinical leadership is strongly dedicated to identifying program needs to maximize the quality and continuity of services, interdisciplinary evaluations and treatment of children with special needs, and their families. It is committed to providing the highest standard of care.
The Institute provides superlative clinical, evidence-based treatment to infants, children and adolescents with challenging and unique medical and psychological needs.
Kennedy Krieger's programs have clearly established clinical pathways for their distinct service lines, and the depth and breadth of services that they "wrap around" kids and families is incredible and rich.