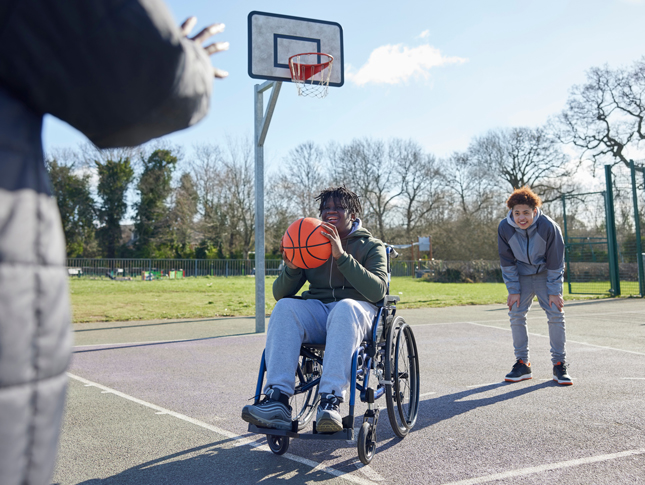 Because children with disabilities are 38% more likely to be obese compared to their typically-developing peers, Kennedy Krieger Institute has created the Fit and Healthy Clinic, led by Anton Dietzen, MD, a pediatric physiatrist. This interdisciplinary outpatient clinic is designed to treat obesity in children with disabilities by focusing on improving nutrition and physical activity habits.
Our goal is to provide patients and their families with the skills and knowledge they need to develop healthy lifestyle habits, resulting in a healthy weight for each patient and fewer risks to their health. The clinic treats children and adults 2 to 30 years old who have developmental disabilities and are at risk for developing obesity-related medical conditions.
Our team consists of specialists from a variety of disciplines, with expertise in:
Pediatric endocrinology
Behavioral psychology
Nutrition
Physical therapy
Rehabilitation
To refer a patient, email FindASpecialist@KennedyKrieger.org or call 443-923-9403.