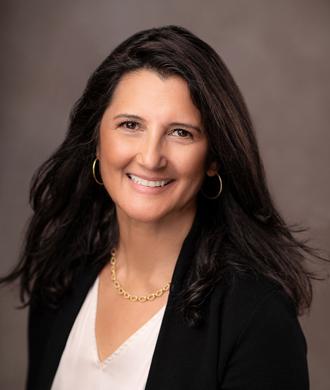 Director of Psychiatric Services, Center for Autism and Related Disorders
Kennedy Krieger Institute
707 N. Broadway
Baltimore, MD 21205
United States
About
Dr. Roma Vasa is a child and adolescent psychiatrist and a professor of psychiatry in the Department of Psychiatry and Behavioral Sciences at the Johns Hopkins University School of Medicine. Dr. Vasa holds several positions at Kennedy Krieger Institute. She is the director of psychiatric services at the Center for Autism and Related Disorders. She is also the director of the Developmental Neuropsychiatry Scholars Program, and the director of faculty development in Child Psychiatry. Dr. Vasa is the co-chair of the American Academy of Child and Adolescent Psychiatry Autism and Intellectual Disability Committee.
Education
Dr. Vasa completed her undergraduate training at Colby College and received her medical degree from the University of Medicine and Dentistry of New Jersey in 1991. She completed an internal medicine fellowship at Columbia Presbyterian Hospital and her adult and child psychiatry training at the Johns Hopkins Hospital. Dr. Vasa is board-certified in general and child and adolescent psychiatry.
Research
Dr. Vasa's research goal is to better understand the causes of and treatments for anxiety and intolerance of uncertainty in autism spectrum disorder. Specifically, her goal is to identify objective markers of anxiety, such as eye gaze patterns, and to ultimately to develop treatments that will target various risk markers of anxiety. Dr. Vasa is also focused on reducing mental health crisis in autism. Together with other researchers, she is currently testing whether a brief parent-based intervention will reduce risk of crisis.
Related Links
Elsevier Fingerprint Engine Profile for Roma Vasa
Research Publications
Vasa RA, Kerns CM, Singh V, McDonald R, Jang Y, Keefer A. Anxiety in autistic preschool children: phenomenology and a network analysis of correlates. Autism Res. Published online. June 23, 2023.
Keefer A, Singh V, Jang Y, Alon L, Surmacz M, Holingue C, Mostofsky SH, Vasa RA. Exploring the symptom profiles of intolerance of uncertainty in autistic children. J Autism Dev Disord. 2022:1-10.
Kalb LG, Dibella F, Jang Y, Fueyo M, Mahajan R, Vasa RA. Mental health crisis screening in youth with autism spectrum disorder. J Clin Child Adolesc Psychol. 2022: 21;1-9
Keefer A, Vasa RA. DINOSAUR: an integrated cognitive-behavioral treatment for anxiety in young children with ASD. J Neurodev Disord. 2021;13(1).
Vasa RA, Keefer A, McDonald RG, Hunsche MC, Kerns CM. Scoping review: anxiety in young children with autism spectrum disorder. Autism Res. 2020;13(12):2038-2057
Soke GN, Rosenberg SA, Rosenberg CR, Vasa RA, Lee LC, DiGuiseppi C (2018). Brief Report: Self-Injurious Behaviors in Preschool Children with Autism Spectrum Disorder Compared to Other Developmental Delays and Disorders. J Autism Dev Disord. , .
Vasa RA, Kreiser NL, Keefer A, Singh V, Mostofsky SH (2018). Relationships between autism spectrum disorder and intolerance of uncertainty. Autism Res. , .
Keefer A, Kreiser NL, Singh V, Blakeley-Smith A, Duncan A, Johnson C, Klinger L, Meyer A, Reaven J, Vasa RA (2016). Intolerance of Uncertainty Predicts Anxiety Outcomes Following CBT in Youth with ASD. J Autism Dev Disord. , .
Ballard ED, Kalb LG, Vasa RA, Goldstein M, Wilcox HC (2015). Self-harm, Assault, and Undetermined Intent Injuries Among Pediatric Emergency Department Visits. Pediatr Emerg Care. 31(12), 813-8.