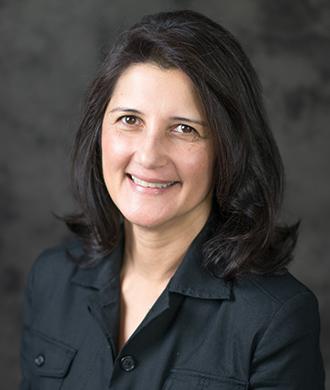 Director of Psychiatric Services, Center for Autism and Related Disorders
Kennedy Krieger Institute
707 N. Broadway
Baltimore, MD 21205
United States
About
Dr. Vasa is a child and adolescent psychiatrist and the director of education and training at Kennedy Krieger Institute and is an assistant professor of psychiatry at the Johns Hopkins University School of Medicine.
Education
Dr. Vasa completed her undergraduate training at Colby College and received her medical degree from the University of Medicine and Dentistry of New Jersey in 1991. She completed an internal medicine fellowship at Columbia Presbyterian Hospital and her adult and child psychiatry training at the Johns Hopkins Hospital.
Dr. Vasa is the director of education and training at the Kennedy Krieger Institute. In her clinic, she sees children and adolescents with a variety of psychiatric disorders with specific focus on anxiety. Dr. Vasa is board-certified, and an active member of the Maryland Regional Council of Child and Adolescent Psychiatry and the American Academy of Child and Adolescent Psychiatry.
Research
Dr. Vasa has conducted extensive research on psychiatric outcomes after pediatric traumatic brain injury. More recently, her research focuses on brain-behavior relationships in pediatric anxiety disorders. She is the primary investigator of an fMRI study investigating the neural correlates of three common childhood anxiety disorders: separation anxiety disorder, generalized anxiety disorder and social phobia.
Related Links
Elsevier Fingerprint Engine Profile for Roma Vasa
Research Publications
Soke GN, Rosenberg SA, Rosenberg CR, Vasa RA, Lee LC, DiGuiseppi C (2018). Brief Report: Self-Injurious Behaviors in Preschool Children with Autism Spectrum Disorder Compared to Other Developmental Delays and Disorders. J Autism Dev Disord. , . 
Vasa RA, Kreiser NL, Keefer A, Singh V, Mostofsky SH (2018). Relationships between autism spectrum disorder and intolerance of uncertainty. Autism Res. , . 
Keefer A, Kreiser NL, Singh V, Blakeley-Smith A, Duncan A, Johnson C, Klinger L, Meyer A, Reaven J, Vasa RA (2016). Intolerance of Uncertainty Predicts Anxiety Outcomes Following CBT in Youth with ASD. J Autism Dev Disord. , . 
Ballard ED, Kalb LG, Vasa RA, Goldstein M, Wilcox HC (2015). Self-harm, Assault, and Undetermined Intent Injuries Among Pediatric Emergency Department Visits. Pediatr Emerg Care. 31(12), 813-8.