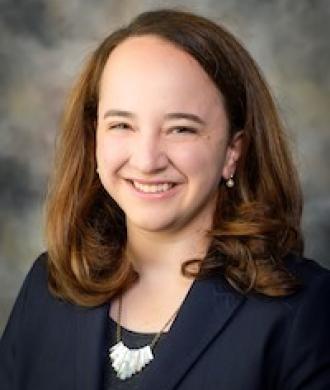 Pediatric Neurologist
Kennedy Krieger Institute
801 North Broadway
Baltimore, MD 21205
United States
About
Dr. Megan Bone is a pediatric neurologist practicing in the Center for Development and Learning and the Neurology and Neurogenetics Clinic at Kennedy Krieger Institute.
Education
Dr. Bone is a native of Pittsburgh, PA. She completed her undergraduate degree in Biological Sciences and the Glynn Family Honors Program at the University of Notre Dame in 2013 and received her medical degree from the University of Pittsburgh School of Medicine in 2017. She completed residency in general pediatrics and child neurology and fellowship in neurodevelopmental disabilities at the University of Texas Southwestern Medical Center in Dallas, TX, and served as chief resident in her final year. She completed training in 2023. Dr. Bone is board-eligible in general pediatrics, neurology with special qualification in child neurology, and neurodevelopmental disabilities.
Research Summary
Dr. Bone's research interests include medical education on caring for people with developmental disabilities, rare neurodevelopmental disorders, including Pitt Hopkins syndrome, and healthcare disparities among children with developmental disabilities.
Research Publications