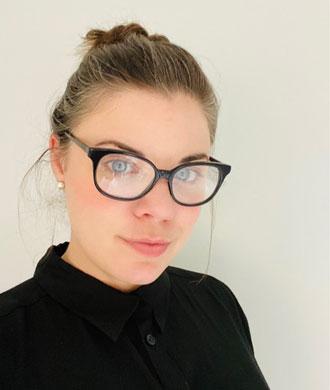 Assistant Director, Center for Innovation and Leadership in Special Education
Kennedy Krieger Institute
1750 E. Fairmount Avenue
Baltimore, MD 21231
United States
About
Dr. Lisa Beth Carey is the Assistant Director of the Center for Innovation and Leadership in Special Education as well as an education specialist for the Neuropsychology Department. Dr. Carey provides special education, school policy, instructional technology and digital accessibility related consultation to clinicians across the department. Additionally, Dr. Carey serves as the school liaison for the Hospital Education Liaison Program (HELP) which currently serves patients seen in the Neuropsychology Oncology Follow-up Clinic and the Sickle Cell Neurodevelopmental Clinic. In addition to her work with Neuropsychology, Dr. Carey provides professional learning services to schools and school districts across the country. Dr. Carey is also part of the Learning Design and Technology Team and collaborates with clinicians, staff and faculty across Kennedy Krieger Institute to provide instructional design services for training projects.
Education
Dr. Carey earned her EdD in Instructional Technology from Towson University, where she also received a School Administrator's Certification. Her educational experience also includes a Pre-Doctoral Fellowship at the Center for Innovation and Leadership in Special Education Kennedy Krieger Institute/Johns Hopkins University School of Medicine, a Master's Degree in Teaching from Goucher College and a BA in History from St. Mary's College of Maryland.
Research
Dr. Carey is an Assistant Research Scientist at the Johns Hopkins University School of Education. Her research interests include the intersection between pediatric medicine and K-12 schooling, Universal Design for Learning (UDL), teacher education and professional learning, digital accessibility and assistive technologies, and the relationship between student cogitative skill development and the learning environment. Dr. Carey is a member of the SUCCESS Lab (Supporting and Understanding Childhood Cancer: Education, Strategies, and Services) where she collaborates with an interdisciplinary research team.
Related Links