Kelly E.
Jones
,
PhD, ABPP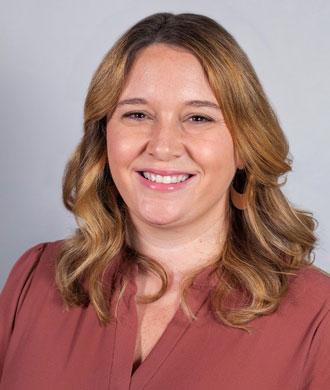 Pediatric Neuropsychologist, Department of Neuropsychology
Kennedy Krieger Institute
1750 E. Fairmount Avenue
Baltimore, MD 21231
United States
About
Dr. Kelly Jones is a licensed and board-certified pediatric neuropsychologist in the Department of Neuropsychology at Kennedy Krieger Institute. She provides clinical neuropsychological services to children throughout Kennedy Krieger's Rehabilitation Continuum of Care, including the Inpatient Neurorehabilitation Unit, Brain Injury Follow-Up Clinic and the Epilepsy/Acquired Brain Injury Clinic. Dr. Jones sees patients from 2 years of age through young adulthood and specializes in those with acquired brain injury. She also provides training and supervision to pre-doctoral interns and post-doctoral fellows.
Education
Dr. Jones received her doctoral degree in clinical psychology, with a specialization in neuropsychology, from Drexel University. She completed a pre-doctoral internship in pediatric neuropsychology at UCLA Semel Institute for Neuroscience ad Human Behavior and a post-doctoral fellowship in pediatric neuropsychology at the Kennedy Krieger Institute/Johns Hopkins University School of Medicine. Following completion of her fellowship, Dr. Jones worked at Dell Children's/UT-Austin Dell Medical School as a pediatric neuropsychologist where she provided care to youth with acquired brain injuries through the acute inpatient rehabilitation unit and the outpatient multidisciplinary TBI clinic.