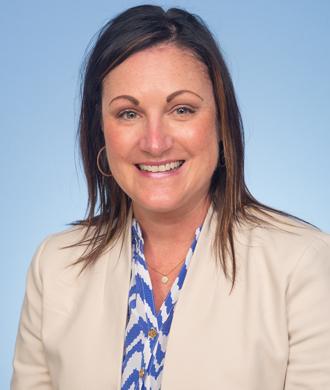 Director, Center for Development and Learning
Kennedy Krieger Institute
801 North Broadway
Baltimore, MD 21205
United States
About
Dr. Jodi Lindsey is a neurodevelopmental disabilities specialist and the director of the Center for Development and Learning at Kennedy Krieger Institute. Dr. Lindsey is board certified in neurology with special certification in child neurology. Her clinical interests include a wide range of neurodevelopmental and neurogenetic disorders, including autism spectrum disorder, early infant and childhood developmental delays, craniosynostosis and the medical evaluation and management surrounding these disorders. She also is passionate about building and providing resources and services to patients and families of individuals with developmental disabilities that are accessible and inclusive, particularly to underserved populations.
Education:
After completing her undergraduate degree in Biology at the University of Notre Dame, Dr. Lindsey received her medical doctorate degree from West Virginia University School of Medicine in 2006. She completed her two years of pediatric residency training at West Virginia University School of Medicine in 2008 and then her Child Neurology and Neurodevelopmental Disabilities residency at the University of Pittsburgh and UPMC Children's Hospital in 2012.
Her first faculty position began in 2012 at West Virginia University School of Medicine and the Department of Pediatrics in the Division of Pediatric Neurology and Child Development through 2019. She then worked as staff with WVU Health Systems and UHC from 2019 to 2020. She returned as faculty again at West Virginia University School of Medicine and WVU Medicine Children's Hospital in 2020. During her time at West Virginia University, she expanded access to neurodevelopmental and intervention resources and services and founded the WVU Medicine Children's Neurodevelopmental Center in 2018, where she served as the medical director. She also served as the division chief for Pediatric Neurology and Child Development starting in 2021. Dr. Lindsey joined Kennedy Krieger in July 2023 as the director for the Center for Development and Learning.
Research Summary:
Dr. Lindsey's previous research efforts included a translational approach to the evaluation of underlying genetic etiologies of autism spectrum disorder, particularly in the state of West Virginia as well as a collaboration evaluating subtypes within autism spectrum disorder related to sensory profiles and neuronal functioning. She was a prior co-investigator on the WV LEND (Leadership Education in Neurodevelopmental Disabilities) Grant, which is an interdisciplinary leadership training program federally funded through HRSA's Maternal Child Health Bureau. She also acted as the site principal investigator on multiple clinical drug trials including treatment for super-refractory epilepsy and multiple sclerosis.
Related Links: