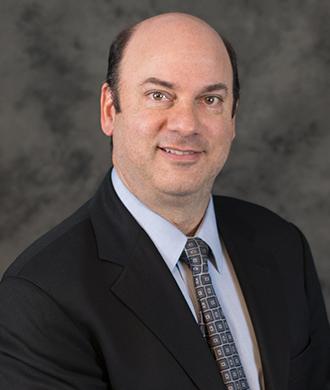 Medical Director, Neuropsychiatry in Epilepsy Clinical Program
Kennedy Krieger Institute
716 N. Broadway
Baltimore, MD 21205
United States
About
Dr. Jay Salpekar is a pediatric neuropsychiatrist in the Department of Psychiatry and medical director of the Neuropsychiatry in Epilepsy Program at Kennedy Krieger Institute. He is also an associate professor of Psychiatry and Neurology at The Johns Hopkins University School of Medicine.
Education
Dr. Salpekar has A.B. and M.D. degrees from Washington University in St. Louis, and completed an internship and residency in general psychiatry at Barnes Hospital. He then completed a child and adolescent psychiatry fellowship at the Yale University Child Study Center. Dr. Salpekar is a fellow of the American Neuropsychiatric Association and of the American Epilepsy Society. Dr. Salpekar has been an academic physician and scholar for two decades, and is currently involved in national and international clinical and research collaborations in neuropsychiatry.
Research
Recent research activities include:
Identifying seizure localization or seizure types that may be more likely associated with neuropsychiatric conditions
Exploring treatment options available to persons with epilepsy and neuropsychiatric comorbidity
Related Links
Research Publications
Salpekar JA, Mishra G, Hauptman AJ (2015). Key issues in addressing the comorbidity of depression and pediatric epilepsy. Epilepsy Behav. 46, 12-8.
Salpekar JA, Mishra G (2014). Key issues in addressing the comorbidity of attention deficit hyperactivity disorder and pediatric epilepsy. Epilepsy Behav. 37, 310-5.
Salpekar JA, Berl MM, Havens K, Cushner-Weinstein S, Conry JA, Pearl PL, Yaun AL, Gaillard WD (2013). Psychiatric symptoms in children prior to epilepsy surgery differ according to suspected seizure focus. Epilepsia. 54(6), 1074-82.
Maguire J, Salpekar JA (2013). Stress, seizures, and hypothalamic-pituitary-adrenal axis targets for the treatment of epilepsy. Epilepsy Behav. 26(3), 352-62.
Taber KH, Salpekar J, Wong AH, Hurley RA (2011). Developmental origins for neuropsychiatric illness. J Neuropsychiatry Clin Neurosci. 23(1), 1-5.
Salpekar JA, Plioplys S, Siddarth P, Bursch B, Shaw RJ, Asato MR, LaFrance WC Jr, Weisbrot DM, Dunn DW, Austin JK, Olson DM, Caplan R (2010). Pediatric psychogenic nonepileptic seizures: a study of assessment tools. Epilepsy Behav. 17(1), 50-5.
Other Publications
Salpekar J. (2014). Recognizing and Treating Psychiatric Comorbidity in Epilepsy. Epilepsy: Neurology in Practice, eds. H. Goodkin, J. Miller, John Wiley & Sons, Ltd., 268-274.
Salpekar J, Dadson N, (2012) "Psychiatry and Epilepsy: a Century of Evolving Understanding", In Epilepsy: A Century of Discovery, ed. R. Bautista, Nova Science Publishers, pp. 233-256.