Janet M.
Dean
,
MS, RN, CRRN, CRNP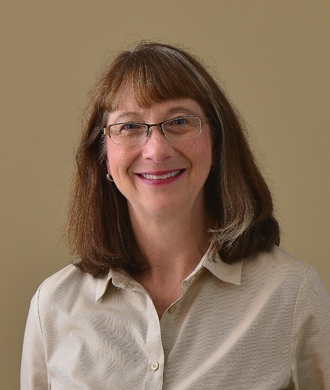 Pediatric Nurse Practitioner, International Center for Spinal Cord Injury (ICSCI)
Kennedy Krieger Institute
801 N. Broadway
Baltimore, MD 21205
United States
About
Currently, as a nurse practitioner for the International Center for Spinal Cord Injury, Janet Dean specializes in the prevention and treatment of both traumatic and non-traumatic pediatric spinal cord injury. She has a particular focus on transverse myelitis (TM) and acute flaccid myelitis (AFM). She serves on the Scientific Advisory Board of the Transverse Myelitis Association and attends their annual Family Summer Camp for families whose lives are touched by transverse myelitis and other rare neuroimmunologic conditions. She is a leader in the diagnosis and treatment for TM and AFM and regularly speaks at national conferences and has been published in several scientific journals.
Education
Ms. Dean attended nursing school at the University of Michigan, completing a Master's Degree in Parent­-Child Nursing in 1989.  She is a board certified Pediatric Nurse Practitioner and is also a Certified Rehabilitation Registered Nurse.  She has over thirty years of experience in the specialty of pediatric rehabilitation.  
Clinical Interests
Ms. Dean's clinical interests and expertise focus on the evaluation and treatment of very young children with spinal cord injury, with a special focus on acute flaccid myelitis, and transverse myelitis, and children requiring ventilator assistance.  She is also focused on assisting adolescents with pediatric onset of spinal cord injury complete a successful transition to adulthood.
Research Publications


 
Publications
Rybczynski S, Dean JM, Melicosta M. (2017) "Pediatric Spinal Cord Injury Due to Acute Flaccid Myelitis: Epidemiology, Clinical Management, and Implications for Rehabilitation." Curr Phys Med Rehabil Rep. 5:113–120 DOI 10.1007/s40141-017-0159-4.
Gordon-Lipkin E, Mu~Noz LS, Klein JL, Dean JM, Izbudak I, Pardo CA. (2018) "Comparative Quantitative Clinical, Neuroimaging, And Functional Profiles In Children With Acute Flaccid Myelitis At Acute And Convalescent Stages Of Disease." Dev Med Child Neurol. In press: epub ahead of print. DOI: 10.1111/dmcn.14030. PMID: 30225922.
Dean JM, Onders RP, Elmo MJ. (2018) "Diaphragm Pacers in Pediatric Patients with Cervical Spinal Cord Injury: a Review and Implications for Inpatient Rehabilitation." Curr Phys Med Rehabil Rep. In pres: epub ahead of print. DOI: 10.1007/s40141-018-0200-2.
 
Presentations
"Pediatric Onset Paralysis:  Meaningful transition and long term outcomes; the lived experience."  Presented with Cristina Sadowsky. MD at American Congress of Rehabilitation Medicine Annual Meeting.  Dallas TX.  September 2018.
"Acute flaccid myelitis (AFM) in pediatric population; case reports and rehabilitation considerations."  Presented with Cristina Sadowsky, MD, Kaitlin MacDonald, MOT, OTR/L, and Julie Cagney, PT, DPT, PCS. Howard Steel, 2017
"Let's get moving!  Activity based restorative therapy" presented at the Transverse Myeltitis Association Regional Rare Neuro-immune disorders symposium held in Aura Colorado at the Denver Children's Hospital. (August 2016)
 "Transition to Adulthood for Teens with Transverse Myelitis" presented at the Transverse Myelitis Association's Family Camp/Camp for Courageous Children in Scottsville, Kentucky. (August 2016)
"Too Young for Therapy?  Plasticity, Adaptation and the Importance of Activity Based Rehabilitation for Infants and Toddlers with Spinal Cord Injury."  Presented with Sarah Murdoch, PT, DPT and Lisa Rones, MEd, OTR/L.  Academy of Spinal Cord Injury Professionals.  New Orleans, LA.