Janet M.
Dean
,
MS, RN, CRRN, CRNP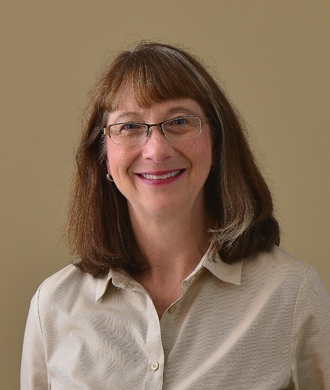 Pediatric Nurse Practitioner
Kennedy Krieger Institute
801 N. Broadway
Baltimore, MD 21205
United States
About
Janet Dean, Assistant Professor of Physical Medicine and Rehabilitation at Johns Hopkins School of Medicine, is pediatric nurse practitioner in the International Center for Spinal Cord Injury and the Brachial Plexus and Peripheral Nerve Clinic. She specializes in the care of children with traumatic and non-traumatic spinal cord injury or dysfunction..
Education
Ms. Dean attended nursing school at the University of Michigan, completing a Master's Degree in Parent­-Child Nursing in 1989. She is a board certified Pediatric Nurse Practitioner and is also a Certified Rehabilitation Registered Nurse. She has over thirty years of experience in the specialty of pediatric rehabilitation. She is a leader in the management and rehabilitation of children with rare neuroimune conditions including transverse myelitis (TM) and acute flaccid myelitis (AFM). She serves on the Scientific Advisory Board of the Siegel Rare Neuroimune Association and attends their annual Family Summer Camp to provide education and support for families whose lives are touched by these rare conditions. She is a member of the Spinal Cord Injury Nursing Board and Clinical Practice Committee of the Association of Spinal Cord Injury Professionals. She regularly speaks at national conferences and is published in several scientific journals.
Clinical Interests
Ms. Dean's clinical interests and expertise focus on the evaluation and treatment of very young children with spinal cord injury, with a special focus on acute flaccid myelitis, and transverse myelitis, and children requiring ventilator assistance. She is also focused on assisting adolescents with pediatric onset of spinal cord injury complete a successful transition to adulthood.
Related Links and Research
Publications
Other Media (Videos, Websites, Blogs, Social Media, etc.)
Dean J, Hagen K, Rogers, K Sadowsky, C. Acute Flaccid Myelitis (AFM)-A Centers Clinical Experience. Steel Assembly, Webinar Series, January, 2021
Dean J, McCool, A Meyer B, Sadowsky C. Acute Flaccid Myelitis 2020: Be Prepared. Association of Spinal Cord Injury Professionals, Webinar Series. August, 2020.
Learning to Understand Your Child's Symptoms. Siegel Rare Neuroimmune Association 2021 Rare Neuroimmune Disorders Symposium. Virtual. https://www.youtube.com/watch?v=iZbmjaNNJ80
Habilitation: Obtaining Ongoing Services. 2020 Virtual AFM symposium. What we have learned in order to be prepared. Organized Johns Hopkins Medical Institution, Kennedy Krieger Institute and the Siegel Rare Neuroimmune Association. https://www.youtube.com/watch?v=ZIohfD1J0Q0&feature=youtu.be
Dean J, Hagen K, Porter C, Sadowsky C. Activity Based Restorative Therapy and Acute Flaccid Myelitis. American Congress of Rehabilitation Medicine, Pediatric Rehabilitation Networking Group Webinar. August 2019. https://www.youtube.com/watch?v=OOJPPmY0QAY
Dean J, Jacobs, M. Managing Pediatric Urologic Issues. Transverse Myelitis Association, web-based podcast resource, hosted by the Transverse Myelitis Association. May 2019. https://wearesrna.org/resources/managing-pediatric-urological-issues/
Dean J, Cabahug, P. Understanding and Managing Spasticity. Transverse Myelitis Association, web-based podcast resource, hosted by the Transverse Myelitis Association. April 2018. https://wearesrna.org/resources/understanding-and-managing-spasticity/