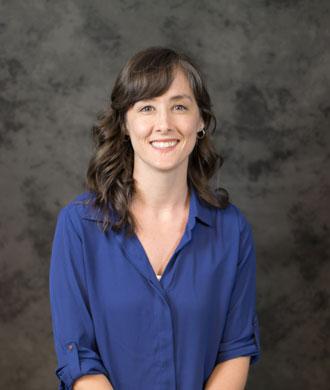 Neuropsychologist
Kennedy Krieger Institute
9730 Patuxent Woods Dr Suite 200
Columbia, MD 21046
United States
About
Dr. Gray Vargas is a licensed psychologist. She has been on staff in the Neuropsychology Department at Kennedy Krieger Institute since 2018. She sees patients ages 5 and above for neuropsychological assessment in the Epilepsy/Brain Injury and Executive Function outpatient clinics, in the multidisciplinary Concussion Clinic, as well as patients referred from the Pediatric Post-COVID-19 Rehabilitation Clinic.
Education
Dr. Vargas graduated from Haverford College with a Bachelor of Arts in Psychology. She then worked for two years at the Children's Hospital of Philadelphia before attending Penn State University where she earned her doctoral degree in Clinical Psychology. She completed her pre-doctoral internship at the VA Maryland Healthcare System in Baltimore and her post-doctoral fellowship in Neuropsychology at Nemours/A.I. duPont Hospital for Children in Wilmington, Delaware. Dr. Vargas joined the Kennedy Krieger Institute in 2018. She provides clinical neuropsychological services in the Neurorehabilitation Concussion Clinic and the Epilepsy/Acquired Brain Injury Clinic. Dr. Vargas is a licensed psychologist in Maryland.
Research
Dr. Vargas's research interests focus on better understanding potential long-term cognitive and psychological effects of COVID illness. Previously she has done research on the intersection of mood difficulties and neuropsychological conditions including concussion and multiple sclerosis.
Related Links