Amena
Smith Fine
,
MD, PhD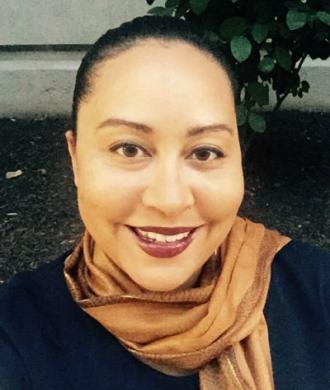 Assistant Professor of Neurology and Developmental Medicine.
Kennedy Krieger Institute
716 North Broadway
Baltimore, MD 21205
United States
About
Dr. Amena Smith Fine is an assistant professor of Neurology and Developmental Medicine. She has a Neurogenetics clinic and works in the multidisciplinary leukodystrophy clinic at the Moser Center for Leukodystrophies. In addition, Dr. Fine has a clinic in the Center for Development and Learning.
Education
Dr. Fine received a B.A. in Psychology from Lee University in Cleveland, TN, before continuing her education with an MD PhD in Medicine/Biomedical Science from Medical University of South Carolina in Charleston, SC. She later completed a pediatrics residency at Johns Hopkins Hospital, as well as a neurodevelopmental disabilities fellowship at Kennedy Krieger Institute.
Dr. Fine is currently part of the Associate Medical Staff at Kennedy Krieger. She is also on the medical staff for the Institute's Department of Neurology and Developmental Medicine
Research
Leukoencephalopathy with brainstem and spinal cord involvement and lactate elevation (LBSL) is a rare leukodystrophy caused by biallelic mutations in the DARS2 gene and characterized by progressive ataxia and spasticity with proprioceptive deficits. Deterioration of motor skills starts in childhood and often progresses to loss of independent walking by adulthood. An established leukodystrophy, LBSL has never benefited from a formal natural history study. The focus of Dr. Fine's primary research study is to use advanced MR imaging sequences of the brain and spinal cord in conjunction with quantitative measures of gait and balance obtained with wearable accelerometers to 1) determine the neural substrates of clinical impairment in LBSL and 2) validate the longitudinal use of wearable technology to identify clinically meaningful quantitative performance measures. In Dr. Fine's role as a Global Leukodystrophy Initiative – Clinical Trials Network (GLIA-CTN) young investigator, she is also more broadly interested in developing quantitative performance measures in the five most common leukodystrophies, with a primary emphasis on adrenomyeloneuropathy.
Related Links