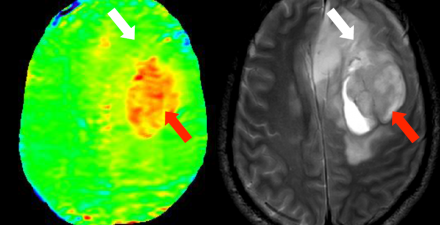 Our resource is dedicated to the design of quantitative magnetic resonance (MR) acquisition and processing technology to assess tissue changes and alterations in function, metabolism, and physiology as the brain changes during neurodevelopment or neurodegeneration.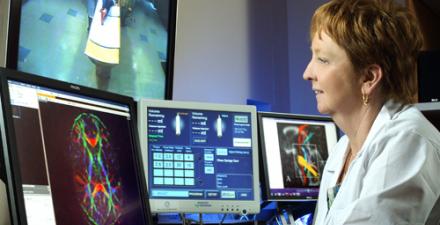 Find information for both current and potential users of the Kirby Center. We have many different facilities, including two 3T MRI systems and a 7T MRI system. Resources are in place to assist researchers in utilizing our four main technology research development areas, namely fMRI, MRS and MRI, DTI, and Computational Functional Anatomy. Assistance is available to guide and train users in the planning and implementation of neurological studies.
The preclinical F.M. Kirby Research Center facility is a clean animal facility for advanced bioimaging, housing two ultra high field MRI scanners, a Bruker BioSpec 11.7 T and a Bruker 17.6 T microimaging system.